April 2019 DVSA recall round-up: Thousands of Vauxhalls hit by emissions fault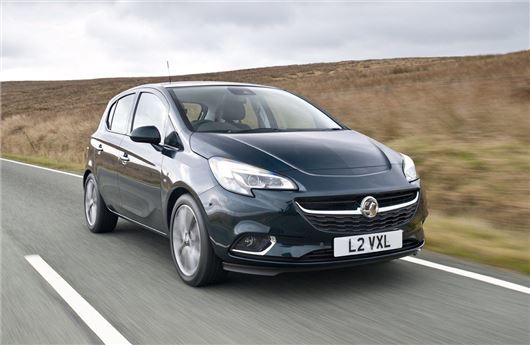 Published 24 April 2019
Vauxhall is recalling 53,588 cars due to a potentially harmful emissions fault.
The UK-wide recall affects Adam and Corsa models built between January 2018 and April 2019. The DVSA recall marker states that the lambda control might not be faulty and result in the vehicle's strict nitrogen oxides (NOx) limits being exceeded. 
Owners will be contacted by approved Vauxhall dealers in the coming weeks to arrange for an engine management software upgrade to be installed.
>>>What is a DVSA recall and what should you do if your car is affected?
Jaguar Land Rover is also recalling thousands of vehicles, after irregularities were found over the amount of CO2 they emit. Some 44,000 cars are thought to be affected by the CO2 problem, although the recall only impacts XE, XF, F-Pace, E-Pace and F-Type models for now. 
BMW is recalling 27,000 5 Series and X5 models over a potential rupture of the front driver air bag inflator. The DVSA recall alert states that the fault may cause the driver's air bag not to deploy correctly on activation.
The news will make grim reading for BMW approved workshops, with thousands of owners still waiting for vital EGR cooler safety fixes. The German carmaker issued a global recall for 1.6 million diesel cars in late-2018, after it discovered a potential leak in the exhaust gas recirculation (EGR) valve cooler. 
Ford is also recalling thousands of Mondeo, S-MAX and Galaxy models after it found that localized overheating of the engine cylinder head may cause the cylinder head to crack.
This may cause a pressurized oil leak which in extreme circumstances could result in a fire in the engine compartment. Ford dealers will contact owners to replace the glass and bonding materials.
Recall number
Make
Model
Problem
Build start
Build end

R/2019/099

Audi

A4, A5, A5 Cabrio, A6, A7, A8

Fuel may escape from one or both fuel rails (low-pressure side).

Feb 2014

Sept 2016

R/2019/126

Audi

Q5

Brake master cylinder may not meet required spec.

Aug 2018
Nov 2018

R/2019/086

BMW

5 Series, X5

Front driver's air bag may not deploy correctly on activation.

Aprill 2000
Sept 2003 

R/2019/020

Ford

Mondeo, S-MAX, Galaxy

Overheating of the engine cylinder head may cause the cylinder head to crack.

Dec 2010

March 2014

R/2019/048

Jaguar

XE, XF, F-Pace, E-Pace, F-Type

Failed to routinely achieve the required levels of CO2 emissions.

Nov 2016
July 2018

R/2019/107

Range Rover

Evoque 

Indicated fuel level may be inaccurate.

Oct 2018
March 2019

R/2019/022

Mercedes-Benz 

C-Class

The ESP control unit may not be initialised as intended during the start-up process.

June
2017

Nov
2018

R/2019/092

Mercedes-Benz 

C-Class, E-Class

Lock nut may be cracked in the steering gear.

Dec 2017
Oct 2018

R/2018/308

Mercedes-Benz 

E-Class

The airbag control unit may be damaged. 

Nov 2015
Nov 2016

R/2019/102

Nissan

Qashqai

The radiator fan assembly motor controller may have a ceramic capacitor fitted that can potentially fail. 

June 2018
Nov 2018

R/2019/087

Porsche
Panamera

Brake pad wear warning light function is incorrect.

March
2016

Nov
2018

R/2019/078

SEAT

Ateca

The centre rear head restraint may not be to specification.

April
2018

June 2018

R/2019/079

Skoda

Karoq

The centre rear head restraint may not be to specification.

April
2018

June 2018

R/2019/106

Subaru

Forester, Impreza, XV, WRX

Brake lights may not operate properly.

June 2010

Sept 2016
R/2019/070
Vauxhall
Adam, Corsa
Lambda control may result in NOx limit being exceeded during the vehicle lifetime.
Jan 2018

April
2019
Comments
Author

Dan Powell
Latest