October 2018 DVSA recall round-up: Mazda recalls 27,000 cars over airbag fault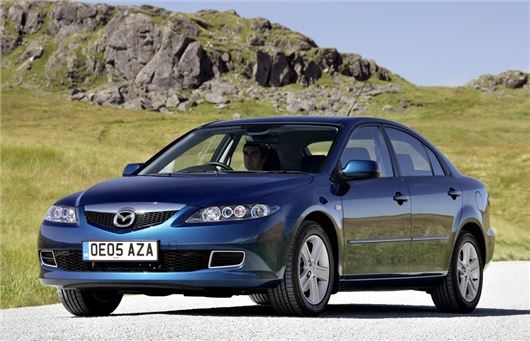 Published 09 October 2018
Thousands of Mazda 6 models are being recalled due to a potentially dangerous airbag fault.
The problem is related to the metal inflator component, which may rupture and cause small shards to fly out when the airbag is deployed.
The defective part was produced by third party supplier Takata Corp, which has recalled tens of millions of airbags worldwide due to a design defect.
BMW, Ford, Nissan and Toyota have already recalled thousands of vehicles in the UK due to the fault. Takata was forced to file for bankruptcy in late-2017, due to mounting compensation claims.
The latest UK recall affects 27,262 Mazda 6 models, produced from June 2002 to June 2005. Owners are urged to contact their nearest Mazda dealer to arrange for the airbag assembly to be replaced. Mazda will not charge owners for the work carried out. 
Mazda is also recalling around 1000 CX-3 and MX-5 models - built between 2015 and 2017 - over an electrical fault. Likewise, owners are urged to contact their local Mazda centre for the DCDC Converter to be replaced. 
Elsewhere, Vauxhall has issued a safety bulletin for almost 3000 cars due to a potential fire risk with the fuel line. The recall covers Insignia models, built between January to September 2017.
Recall number
Make
Model
Problem
Audi

Potential oil leak at gearbox breather, which may produce smoke and increase the risk of a vehicle fire.  

Fiat

Rear seat latch could be released when the rear belts are not fastened, causing boot contents to enter the cabin. 

Mazda
Mazda 6
Driver airbag inflators may not operate as intended.
Mazda

Control logic may fail to divert electrical power away from capacitor, which may cause DCDC converter to overheat and catch fire. 

Mercedes-Benz

S-Class

Nuts attaching the busbars within prefuse box may not be installed.

MINI

Crash protection plate for the high pressure fuel pump was not installed in three-cylinder petrol engines.

Nissan
Juke

Ignition Switch spring defect may cause engine to be turned off while driving.

 

 

Vauxhall
Insignia

Clip of fuel line bundle might chafe against fuel pump hose, increasing risk of fire.
Comments
Author

Dan Powell
Latest