World's First Practical Long Range Solar Car Announced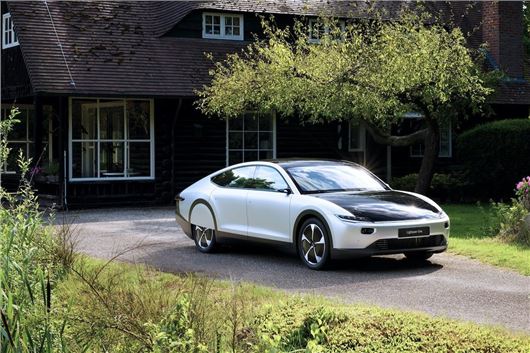 Published 25 June 2019
A Dutch company has launched the first long-range solar powered car with plug-in back-up and the potential to drive 20,000 solar powered kilometres a year.
The Lightyear One is constructed from high-tech materials to have the lowest weight possible while maintaining stringent passenger safety.
It is propelled by four independently driven wheels, so no energy is lost in transit from the engine to the wheels.
The roof and bonnet are comprised of five square meters of integrated solar cells in safety glass so strong that a fully-grown adult can walk on them without causing dents.
In addition to solar power, the car can be charged at a (fast) charging station or even a regular 230v outlet.
The main goal of the car is to fill in where electric cars fall short. Research has shown that range and the lack of charging options are still the top concerns that people have when considering electric cars.  Lightyear solves these problems with what it calls 'ultra efficiency'.
This leads to an exceptional range of 725km (WLTP) on a relatively small battery. It can charge directly from the sun because its energy consumption is much lower, generating up to 20,000km worth of energy per year. You get a lot more range for the same amount of energy charged. All the charging options out there become easier to use because you get a lot more range for the same amount of energy charged. So effectively, you charge a lot faster from any power outlet. You can charge up to 400km (248 miles) per night from ordinary 230V sockets. That's great for road trips because you don't need charging infrastructure.
Lightyear will be ramping up production of the Lightyear One in 2021. The first 100 cars have already been reserved. Via the Lightyear website, buyers can now reserve one of the 500 Lightyear Ones for a reservation fee of €119,000 (expected delivery in 2021).
Over 100 have already been pre-sold.
Lightyear's mission is to make clean mobility available to everyone, everywhere. Lightyear develops electric cars with energy-efficient design and integrated solar cells. Drivers could go up to 20,000 kilometers a year on the sun, depending on the climate. The company was founded in 2016 and now has more than 100 employees. The team is a mix of young talent and experience from the automotive industry, including former employees of Tesla and Ferrari. Lightyear also opened its own production facility in Helmond, Netherlands. In less than two years, the company has raised over 20 million euros from reservations, investments and grants. They were awarded CES Climate Change Innovator, Postcode Lottery Green Challenge Finalist, and, recently, Lightyear received funding from the European Union's Horizon 2020 research and innovation programme under grant agreement No 848620. In the summer of 2019, Lightyear will open a new office and launch the first prototype of the Lightyear One, Lightyear's first model. www.lightyear.one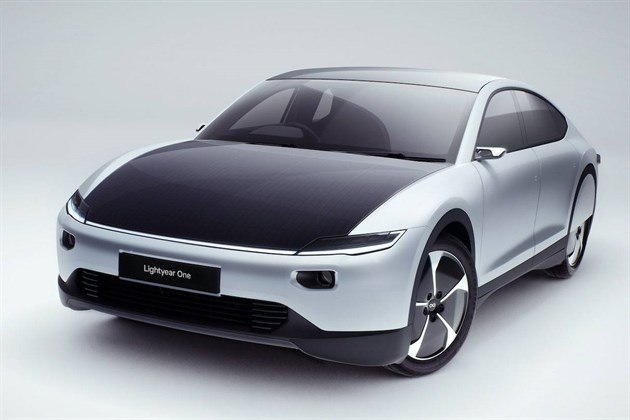 Comments
Author

Honest John
Latest