Top 10 things you need to know about the new Honda Civic
Honda has unveiled the new Honda Civic. The British-built family hatch gets a complete overhaul, with an aggressive look that Honda hopes will attract younger buyers.  Powered by a new range of engines, the Civic should be cheaper to run that the outgoing car and safer, thanks to a new array of active safety kit.
Pricing is still to be confirmed, but expect the 2017 Honda Civic to start from under £18,000 when it reaches showrooms in March.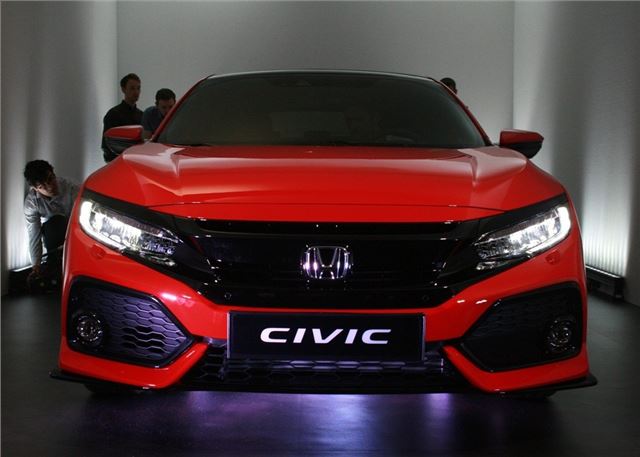 1


The Honda Civic looks completely different
The Civic's new design has got everyone talking. It looks a world away from the outgoing model, with Honda ditching the round, family-friendly face in favour of a much sharper design. The low slung body, bulbous wheel arches and integrated rear spoiler say more hot hatch than family car, but there is a method to the madness. 
Honda hopes the new sporty Civic will appeal with the under 40s - an area where the current model struggles with. The new design has already won over many in the USA - where the Civic saloon is already on sale - but we'll have to wait and see if UK buyers take to the Civic's new face. 
Comments