Powerful new halo models for BMW 1 and 2 Series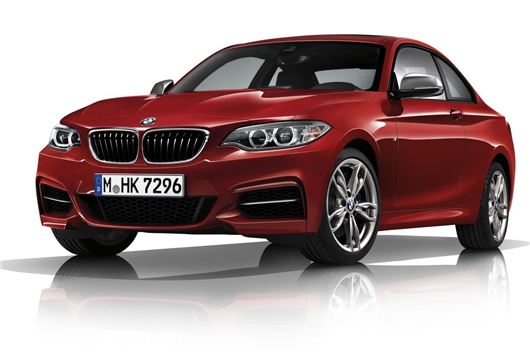 Published 18 May 2016
BMW has unveiled the M140i and M240i models, which supersede the M135i and M235i at the top of the 1 Series and 2 Series ranges – M2 aside, of course. Available to order now and priced from £31,875 and £35,09.
The M140i and M240i both pack a new six-cylinder 3.0-litre turbo engine with 340PS, and both race to 62mph in 4.8 seconds. Or 4.6 seconds when equipped with an automatic gearbox. That makes them 0.3 seconds quicker to the benchmark than the outgoing models, while fuel consumption improved by seven per cent, at 36.2mpg combined with 179g/km CO2.
Those figures are skewed slightly in the third new model, a Convertible version of the M240i, which does the sprint in 4.9 seconds (4.7 with the auto). Fuel economy dips to 34.0mpg with 189g/km CO2 in that, and it costs £38,535.
All models are more efficient with the auto equipped as well as being quicker, boasting 39.8mpg and 163g/km (38.2 and 169g/km in the Convertible). But stick with the manual and you'll get a feature that blips the throttle on downshifts - should you be going suitably fast for that to make a difference and be unwilling or unable to indulge in heel-and-toe changes yourself.
The eight-speed auto that will transmit power to the rear wheels of most purchased versions comes with a Launch Control feature, while all models get a vibration damper that "enhances smoothness and improved the rich sounds the driver hears."
Elsewhere in the 1 Series and 2 Series ranges, both now get new 2.0-litre, four-cylinder turbo petrol engines, with each gaining 6- or 7PS on the models they replace. The 120i, 125i, 220i and 230i are all quicker than ever, while puffing out lower CO2 emissions, with power ranging from 184- to 224PS and CO2 from 133- to 147g/km.
Prices for the new four-cylinder models start at £23,890 for the 120i, rising to £29,830 for a 230i Convertible.  
Comments
Author

Mark Nichol
Latest