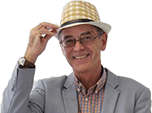 Bentley launches fastest model ever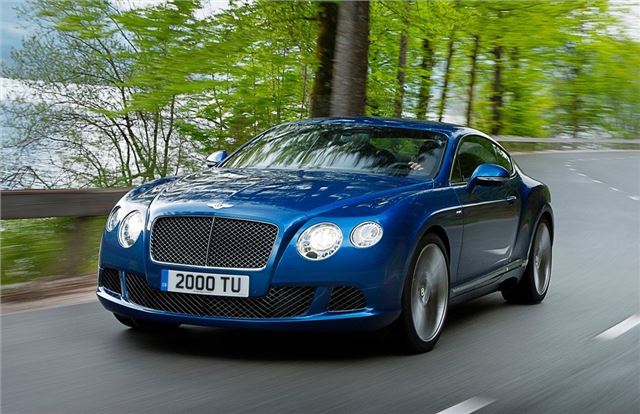 Bentley has launched its fastest production model ever, called the GT Speed, with a top speed of 205mph. To get such a heavy car to more than 200mph, the 6.0-litre W12 engine fitted to other Bentley models has been upgraded to produce 625PS and 800Nm of torque. Orders for the new model are being taken now, with first deliveries expected in October.
Other changes to the GT Speed over a 'normal' Continental GT include an uprated suspension system to improve handling and cornering plus a closer ratio eight-speed automatic gearbox. Not only does this transmission make gear changes smooth but it improves emissions and fuel economy by 12%, which by our maths makes its claimed fuel economy figure 19.1mpg.
21 inch wheels are standard, and there are a few bespoke touches to set the GT Speed apart including 'rifled' exhaust pipes and a dark grille. The interior is trimmed in luxurious Mulliner Driving Specification as standard with Speed design cues to make it feel distinctive.
If you'd like to see the Continental GT Speed in the metal – or find out how much it costs – then it will be driving up the hill at Goodwood at this year's Goodwood Festival of Speed, from Thursday 28 June to Sunday 1 July.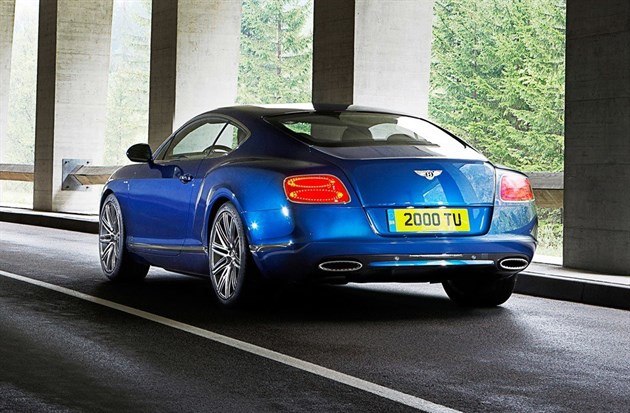 Comments