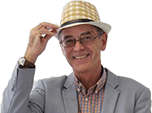 Aston Martin confirms it will build Cygnet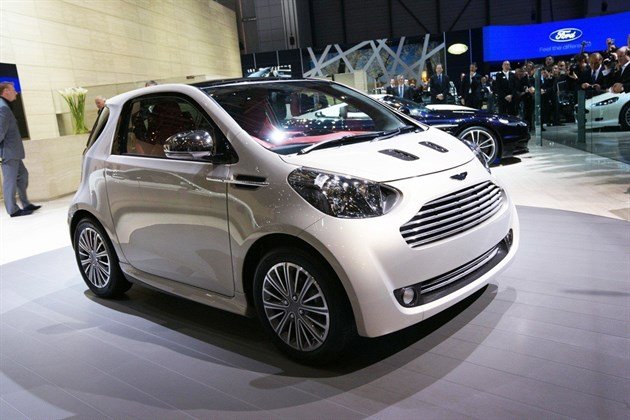 Aston Martin has confirmed that the Cygnet 'luxury city car' - originally shown as a concept car in March 2010 - is to go into production in 2011 at the company's Gaydon headquarters in Warwickshire. Based on the Toyota iQ it's designed to be an urban runabout for Aston Martin owners but more crucially, allows firm to reduce its average CO2 emission levels.
The Cygnet is described by Aston Martin as city car 'that sets a new benchmark for compact luxury, building upon nearly a century of experience building high performance sports cars, luxurious long-range grand tourers, and extremely competitive racing machines.' It will certainly be a shock to see a small city car with an Aston Martin badge on, but with an almost unlimited palette of materials, colours and textures, each hand-finished Cygnet will be truly unique.
The cabin will not only be high luxury but equipped with the latest systems including a HDD sat nav system, a music hard drive and an iPod dock.
Power will come from the larger 99bhp 1.3-litre engine from the iQ, so claimed fuel economy is expected to be around 58.9mpg is the Toyota us anything to go by, while emissions should be 113g/km of CO2. At just three metres long it's ideal for busy cities like London and can fit into tiny parking spaces, but still offers decent passenger room for three adults.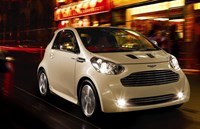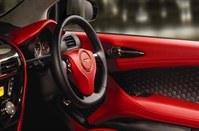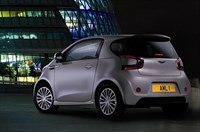 Further details on the Aston Martin Cygnet including pricing and specification will be announced later this year but it's expected to cost around £20,000 when it goes on sale. The Cygnet will be the eighth major production car Aston Martin has introduced at its state-of-the art factory since 2004.
"Whatever we do, we do right. If we do performance, we do performance; we don't downsize or compromise our sports cars. The Cygnet needs to satisfy the demands of emissions and space. It is a car without compromise, just like every other Aston Martin," says Aston Martin CEO Dr Ulrich Bez.
Aston Martin believes the Cygnet will be just the start of a raft of smaller city cars from performance and luxury car manufacturers. "The future city will present a very different luxury brand landscape, as social change and legislation increases the division between urban and anti-urban product categories. With the Cygnet, Aston Martin will be at the forefront of these changes."