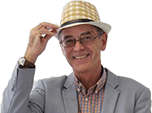 New Volkswagen Jetta unveiled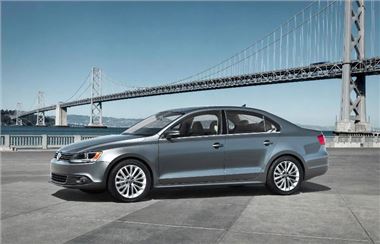 The new Volkswagen Jetta will go on sale in the UK in the spring of 2011 and the range will include a host of fuel-saving measures.
Among the BlueMotion technology to feature on the next Jetta will be start/stop to switch off the engine when the car is stationary in traffic. Also included will be battery regeneration to charge the battery as the car slows.
The BlueMotion technology will be used on the 1.2-litre TSI petrol model and the with the 1.6-litre diesel. Average economy of 53.2mpg is promised for the 1.2 TSI engine and emissions of 123g/km, while the diesel will offer 68.0mpg and 109g/km of CO2 emissions to appeal to company car drivers.
Other engines in the range will be a 1.4-litre TSI petrol unit in 121- and 158bhp forms. Diesels will be taken care of by VW's 1.6-litre turbodiesel and a 138bhp 2.0-litre motor as used already in the Golf.
The new Jetta is longer than the outgoing model and is stretched by 90mm overall. There is also an extra 70mm in the wheelbase to free up 67mm more rear legroom for the new model compared to the existing Jetta.
Volkswagen says the new Jetta is a more practical car for passengers and will seat five adults. A 510 litre boot is bigger than most of the Jetta's hatch rivals and the rear seats will split and fold to offer even more flexibility.
Standard equipment on all new Jetta models will include air conditioning, CD stereo, six airbags, ESP traction control and a multi-function display. A touch screen satellite navigation system will be an option.
Volkswagen will confirm UK prices closer to the Jetta going on sale at the beginning of 2011, but expect them to be close to the current model's.
Comments