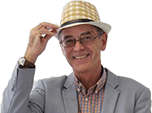 The wraps are off the all-new Nissan Micra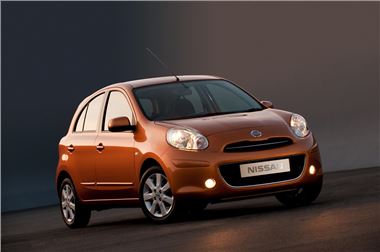 One of the UK's favourite small cars will have a new look from this autumn.
Nissan has announced first details and pictures of the all-new Micra, replacing the current bug-eye model that went on sale in early 2003.
Nissan claims that this new car will feature 'breakthrough packaging and small-car engineering'
Around town the car should benefit from a turning circle of 4.5m - said to be class-beating - and several new technologies that assist with minimising CO2 emissions and mileage while at the same time making parking easier.
The new Micra is available with reversing sensors and a new 'parking space measurement' (PSM) device with three skill levels (amateur, normal and expert) to lessen the burden of parking in tight spaces - a unique feature in this segment, and likely to be a popular innovation in Europe where 'touch parking' is a way of life.
It also offers an Intelligent Key, Nissan Connect, Nissan's accessible touch-screen combined audio and satellite navigation system, glass roof, automatic wipers, speed sensitive volume on the audio, a push button start-stop system in addition to a drive computer which supplies drivers with real time fuel economy information, cruising range and outside temperature. On the security side, the car is also fitted with a speed-sensitive automatic door locking system.
European buyers will have a choice of just two engines, both variations of Nissan's three-cylinder 1.2-litre. The first is normally aspirated and power is rated at 59kW (80ps, while torque output is 108Nm. At only 115g/km, CO2emissions for this version are said to be world-class.
The other option is a supercharged 1.2-litre direct injection iteration with a start-stop system fitted as standard in Europe. These technological innovations - stop-start reduces CO2 by six per cent - combine to offer spirited performance, with outputs of 72kW (98PS) and 142Nm of torque. Emissions will be just 95g/km.
Both have the option of a five-speed manual CVT auto gearbox.
At a glance:
Spacious interior allied to compact exterior dimensions
All new 3-cylinder petrol engine including supercharged and direct injection version with emissions of 95g/km to be added to the line up later
New Continuously Variable Transmission with world-first technology
All new Versatile platform conceived to be light weight
New Micra to be sold in 160 countries and manufactured in four different plants
Developed and built on Nissan's all-new V-platform, which was developed under a comprehensive new production engineering process, the new Micra was designed and tested in Japan to be built in at least four overseas locations, and fine-tuned to meet the differing tastes and needs of customers in 160 countries worldwide. Breaking with traditions that focused on launching production in established markets like Europe and Japan, Nissan will base production of the new Micra at overseas manufacturing sites such as Thailand, India, Mexico and China.
While the new model will be known as Micra around the world, it will continue to be known as the Nissan March in Japan.
Comments