Paris Motor Show 2012: Dacia reveals updated Sandero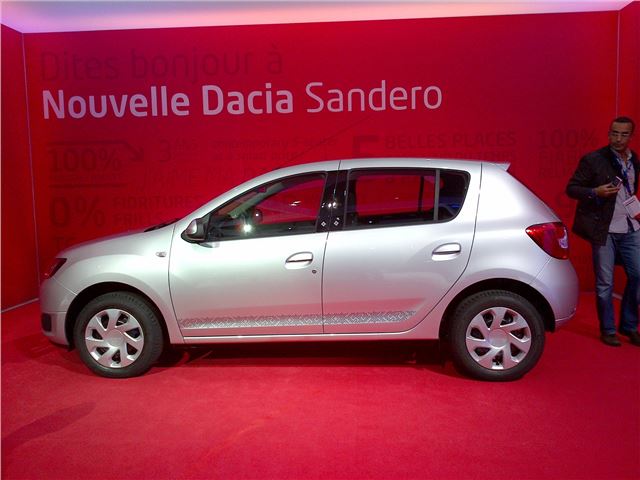 Dacia has premiered its new Sandero at the Paris Motor Show. It's been a popular model on the continent for some time now and the latest model is coming to the UK, following on from the bargain-priced Duster SUV. It will go on sale from early 2013.

The Sandero is similar in size to a Vauxhall Corsa and it's likely to be as competitively priced as the Duster, which starts at just £8995. However official UK prices and specs are yet to be announced. The outgoing model has been on sale for quite some time in Europe and this latest incarnation features improved material quality and updated exterior styling.
Details of UK engines are yet to be finalised but in France, where the new Sandero is being premiered, it is sold with either a 1.2-litre petrol or a 1.5-litre dCi diesel engine. It's priced from around £7000 in Europe and you can expect similar value when the car is introduced in the UK. Dacia is the budget brand from Renault, so uses the same engines as the French brand.

Comments