Seven-seat Prius+ due here in 2012
4 March 2011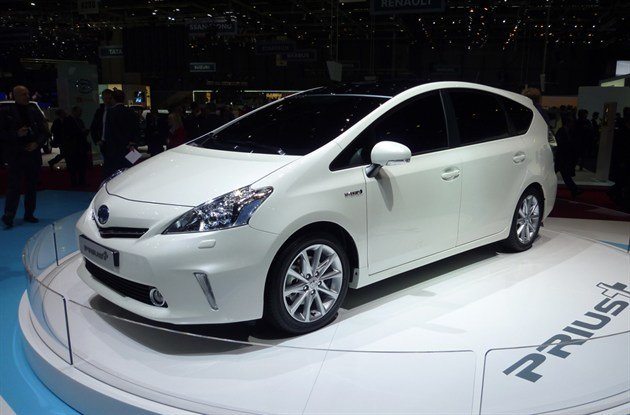 It seems the Toyota Prius family is growing as the Japanese brand unveiled this - the Prius+ - at the Geneva Motor Show. It's already been seen in the US at the Detriot Motor Show in January this year and now it has come to Europe ahead of its launch in 2012.
Its big selling point is that it's the first full hybrid model in Europe to offer seven seats and a quick glance inside shows that there's a significant increase in passenger and boot space compared to the standard Prius hatchback. There are three independent, split-folding second row seats and a 50:50 split-folding third row.
Set to go on sale during the first half of 2012, the Prius+ is a new vehicle, designed from the ground up, rather than merely being a larger version of the existing Prius. It does however have the same the triangular profile of the Prius which helps give it a very low drag coefficient. The trapezoidal front end incorporates sharp-edged headlamps, flat, vertical 'aero' corners that reduce air turbulence and enlarged lower grille to improve aerodynamics and engine cooling.
The rear of the car features a top-hinged tailgate and a roof spoiler that further manages smooth airflow. The more practical Prius+ is equipped with the latest generation of Toyota's Hybrid Synergy Drive and is the first Toyota non-plug-in hybrid to use a lithium-ion battery pack. The compact dimensions of this battery – first introduced in Prius Plug-in – allow it to be housed beneath the second row seats, which means passenger room and loadspace are unaffected.
As in the standard Prius, the Prius+ features three 'on-demand' drive modes. EV mode allows the car to be driven on electric motor power alone, resulting in zero fuel consumption and tailpipe emissions. ECO mode maximises hybrid system efficiency and fuel economy, while POWER mode sharpens response and boosts performance.
Toyota also aims to bring Prius Plug-in to the global market in the second half of 2012 and in preparation for this around 600 vehicles are currently taking part in demonstration lease programmes worldwide, including 20 in London. These projects are designed to assess every aspect of real-world use and verify the car's overall environmental and technological performance before going on sales
According to Toyota, initial feedback from European lease project customers is very encouraging. Most of those surveyed have reported that the car exceeds their expectations, in many cases by a significant degree. Two thirds have expressed themselves fully satisfied with the car's EV driving range, which in real-world testing has exceeded nine miles.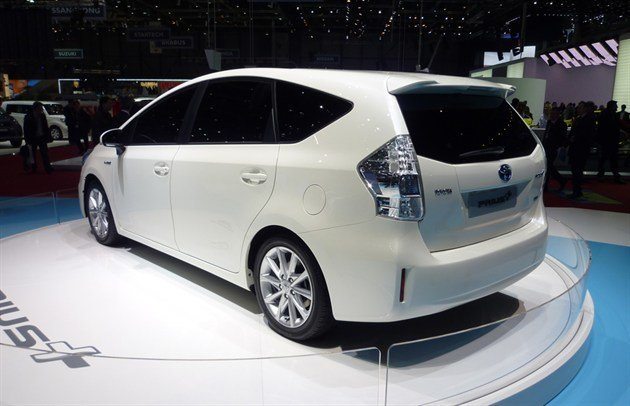 Full coverage of the Geneva Motor Show 2011