Drivers at risk of losing private plates if they don't act quickly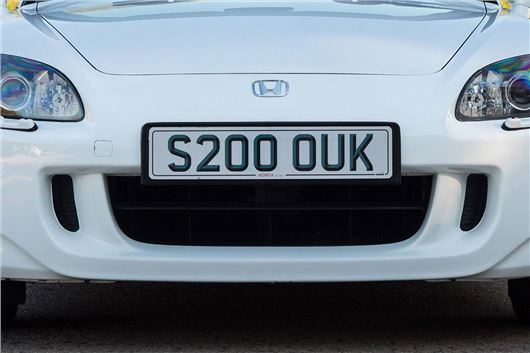 Published 18 September 2019
Owners of personalised plates are being warned they could be at risk of losing the rights to their registration if they don't take action soon.
While many people buy private plates to give their car a personalised touch, some treat them as an investment or simply want to hold onto them for the future without displaying them on a vehicle. In this case, it's possible to put the plate on retention - i.e. hold onto the rights to the plate without actually using it on a car.
>> Car cloning reaches record high in London as crime wave hits
Currently, anyone who owns a plate without using it on a vehicle must renew the V750 certificate of entitlement or V778 retention document every 10 years. For those who bought a plate before 2015, it might need to be renewed more often - check the document for details.
If you let the certificate expire, it's currently possibly to pay a fee to renew it and retain your entitlement to the plate. But that's set to change, with the DVLA not accepting any applications to renew expired certificates from December.
If you got the V750 or V778 before 9 March 2015 and it's expired since May 2011, you can buy the right to use the private registration again until 18 December 2019. It costs £25 for each year the certificate has expired, with the DVLA charging the same as a full year for time periods less than this.
For example, if your certificate expired two years and one month ago, you'll have to pay £75 to cover three full years.
You can renew your personalised registration certificate by filling in the V750 or V778 and sending the fee to the address on the form. If you've lost it, you can send a letter to the DVLA detailing why you do not have the certificate, along with proof of your name and address.
After 18 December 2019, anyone who has let their private plate retention certificate expire will lose the plate - however the DVLA says it will not reissue the plates.
"DVLA only sells previously unissued registration marks and there are no plans to sell the rights to previously issued marks where the rights have been lost," said a spokesperson.
This means that, if a valuable plate is allowed to lapse, the DVLA is adamant it will not be reused by anyone. The original keeper will no longer be able to use it, nor will it ever be offered on the market again.
Comments
Author

Andrew Brady
Latest