New motorway cameras handing out £100 fines for this offence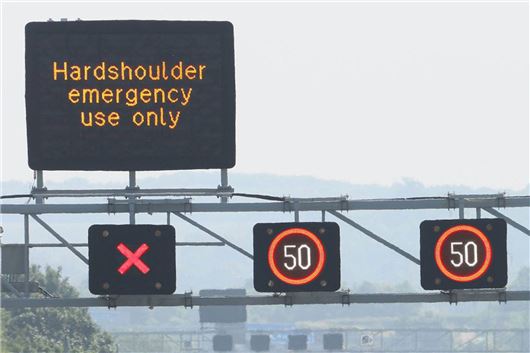 Published 12 June 2019
Drivers are being warned they could be handed an instant £100 fine with three penalty points for driving under a red 'X' on motorway gantries from this week.
The red 'X' is used to signify a lane closure on smart motorways and ignoring it could result in a serious incident. While police officers have previously been able to hand out fines to drivers they've caught using a closed lane, this is the first time cameras have been made live to catch culprits.
The signs could be displayed for several reasons, including a crash or breakdown, debris in the carriageway or because of a person or animal in the road. Lanes might be closed for a long distance ahead of an incident to help emergency services get through traffic.
Previous research by Highways England has revealed that a third of drivers don't know what to do if they see a red 'X', with a shocking one in 12 saying they'd come to a stop.
If you see a red 'X' sign above a lane, you should move across to another lane as soon as it's safe to do so.
Comments
Author

Andrew Brady
Latest