Councils demand power to fine lorry drivers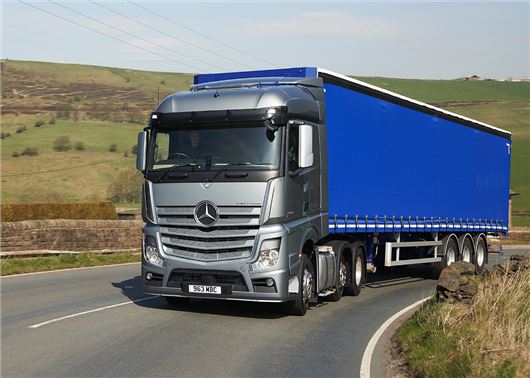 Published 29 May 2018
Councils in England want the power to issue on-the-spot fines to HGV drivers who ignore road signs and weight restrictions.
The Local Government Association (LGA), which represents 370 councils in England and Wales, says a lack of resources is hindering the police and its ability to prevent HGVs from flouting weight, height and width restrictions on local roads.
The Government has already handed powers to local authorities in Wales to take action if lorry drivers break the law. The LGA says councils across the rest of the country must also be given the ability to enforce weight and width restrictions in their communities.
Since 2011, the number of fines for "neglect of traffic signs and directions and of pedestrian rights", which includes enforcement of weight and width restrictions, has fallen by 32 per cent from 146,500 to 100,400. This is despite the number of heavy goods lorries on the roads soaring by 356,000 since 2012
The LGA is calling on the Government to give local authorities in England the power to issue fines to any heavy haulage lorry driver who ignore road restrictions. The money collected would be used towards tackling the nation's £9.3 billion pothole backlog.
"There has been a spate of accidents involving lorry drivers driving irresponsibly and bringing chaos to our communities," said LGA spokesman, Martin Tett.
"The vast majority of lorry drivers are reputable and drive responsibly. These powers would be targeted at the minority who do not follow the law. This is also about protecting the drivers' safety as well as the safety of residents and other road users."
HonestJohn.co.uk contacted the Road Haulage Association, but no one was available to comment.
Comments
Author

Dan Powell
Latest