More fines on the way for drivers as Government launches safety review for cyclists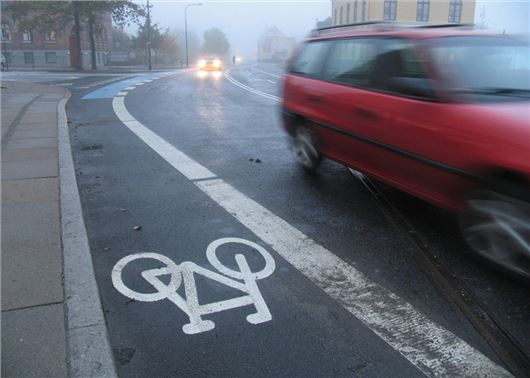 Published 14 March 2018
The Government is considering new rules and fines for car drivers, as part of a wide reaching safety review for cyclists.
The Department for Transport is concerned that existing cycle laws do not provide adequate protection. As a result it has launched a public consultation to see how the rules of the road can be improved.
According to police reports, 3499 cyclists were killed or seriously injured in the UK in 2016. The Government wants to cut this figure as part of its push to encourage more people to use a bike for shorter journeys - such as going to school, college or work.
Among the ideas under consideration are fines and penalty points for drivers who travel dangerously close to cyclists or fail to give priority to travel straight ahead when the car is turning left.
The driving test could also be updated, with learners required to demonstrate good practice of cycle safety in both the practical and theory assessment.  
The Highway Code currently requires a driver to leave "at least as much room as you would when overtaking a car". However, a minimum gap between a car and bike could be introduced along with fines for vehicles that drift into cycle lanes and junction boxes. The public consultation will run until 1 June 2018.
Comments
Author

Dan Powell
Latest