Mercedes-Benz recalls 400,000 cars over airbag fault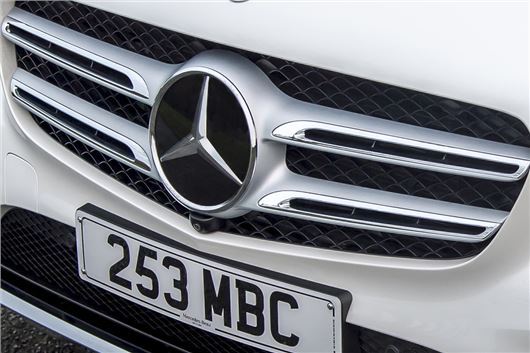 Published 17 October 2017
Mercedes-Benz is recalling more than one million vehicles due to an airbag fault. The recall will affect 400,000 cars in the UK, with owners being warned that the problem could result in the airbag deploying.
The safety recall affects certain A-Class, B-Class, C-Class and E-Class models, together with CLA, GLA and GLC vehicles, built between November 2011 and July 2017.
Mercedes-Benz said its cars were safe to drive under normal conditions, but if the airbag warning light appears on the dash customers are urged to contact a roadside assistance service or their nearest retailer.
The problem has been attributed to a broken steering column spring and insufficiently earthed wiring components. This may lead to a short circuit, which can inadvertently deploy the driver's airbag.
A Mercedes-Benz spokesperson said the airbag issue only affected certain vehicles in "rare circumstances". Customers who own an affected car will be contacted by Mercedes-Benz and offered a one hour, free-of-charge fix.
The Mercedes-Benz recall is the biggest to hit the German manufacturer. It follows a number of recalls this year for the company, including a three million vehicle emissions recall and a recall over airbags failing to deploy in some models.
Comments
Author

Georgia Petrie
Latest