Car Insurers Gain Access to Driver Penalty Points Records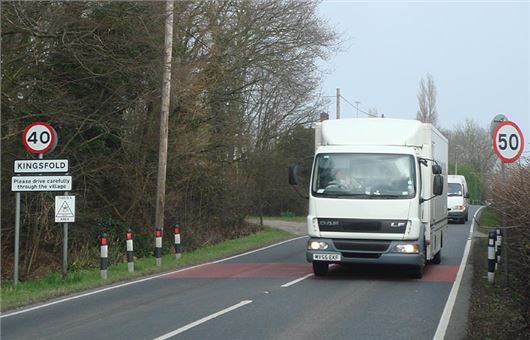 Published 10 October 2013
The DVLA already sells vehicle keeper data to private parking enforcement agencies. Now it is to allow insurers to access driver records.
From summer 2014, AA Insurance, along with most car insurers, will ask prospective policyholders for their Driving Licence Numbers.
This unique 16-character sequence displayed on the driving licence will be used to obtain records from the Driver and Vehicle Licensing Agency (DVLA) on the type of licence a driver holds, how long they have held it, and whether they have any driving convictions.
The AA says this is "a move to cut application fraud."
Obviously, if an applicant for insurance fails to disclose anything about his driving record, with the present system in place, he can save money on his premium.
But whether this constitutes "fraud" or not is a different matter. Breach of contract, maybe. But "fraud"?
Simon Douglas, director of AA Insurance, points out that accessing the data will remove the opportunity for customers to wrongly declare information about their driving history.
According to the ABI, one-in-five policyholders under-declare the number of motoring convictions they have - some in error, others deliberately in order to pay a lower premium.
"Insurance "fraud", including "fraud" by being 'economical with the truth', is a serious issue for the insurance industry and is stealing from honest policyholders. Mis-declaring information adds around £15 to the cost of every car insurance policy," says Mr Douglas.
"If this initiative streamlines the car insurance application process and improves policy accuracy then it could reduce insurance industry costs as well as help keep premiums in check."
"As well as saving honest customers an average of £15 on the cost of their car insurance, this initiative will also mean that insurers will need to ask customers fewer questions when they apply for cover. This will speed up the purchasing process so customers will also be able to access motor insurance much more quickly."
The new system will apply to the whole motor insurance industry including insurers, brokers and price comparison sites.
Car Insurance in Britain remains in an unholy mess. It has failed to stop the credit hire racket whereby 'Accident management Companies' have extracted as much as £70,000 in car hire fees during the protracted repair of an expensive car.
It allows employees to sell driver information to agencies operating "cash for crash" injury compensation scams.
It has raised its rates to such heights that young drivers simply cannot afford them with the inevitable result that most young people do not even bother to learn to drive.
It refuses to cover UK drivers for extended travel in Europe.
The entire business is in urgent need of reform and an entirely different system needs to be adopted.
Preferably all cars should be individually insured for any driver, as they are in more enlightened countries, at the date of annual VED renewal.
And a system worked out for charging drivers for any damage they do, which drivers can individually insure against.
But that's far too sensible.
There's much more money to be squeezed from the ridiculously complicated system we have.
Comments
Author

Honest John
Latest