AA Offers Dangerous Driving Lessons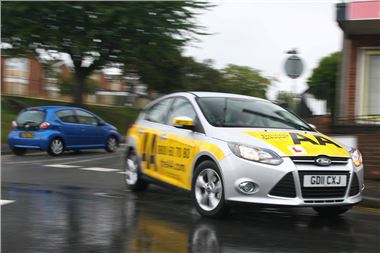 AA Charitable Trust offers 2,000 free courses to help Britain's dangerous drivers.

* Dangerous Drivers' School (C5 starts Wednesday, October 19, 8pm, for 6 weeks) shows an expert team of AA Driving School instructors tackle some of the UK's worst motorists.

* Apply for a course at www.theaa.com 

Nervous and dangerous drivers can benefit from expert driving advice by taking one of the 2,000 free Drive Confident or Drive Smart courses.

New TV series Dangerous Drivers' School shows AA Driving School instructors reforming some of the UK's dodgiest drivers with the help of the courses.

They tackle a range of driving issues including motorway and flyover phobias, speeding, parking and driving too slowly.
Edmund King, AA president, said: "All of the driving phobias and faults highlighted in the series can be cured by our free Drive Confident courses."

"Our research at AA Research shows that millions of qualified drivers think they lack the ability to pass a driving re-test, so we are really pleased to be able to offer these courses to them to help overcome their driving issues.

"Driving is a life skill and it's all too easy to let nerves and bad habits creep in after passing your test. If you, or someone you know, could benefit from one of the courses then apply online at www.theaa.com "

Visit AA Course Registration to register for a course.





* AA Driving School instructors from the series are available for
interview, expert comment and advice.
* Contributor case studies are also available for interview.
Comments