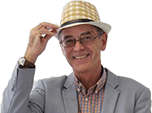 DVLA Extends Online Driving Licence Services
The DVLA has revealed that between April and December this year it issued 1 million driving licences to drivers who had used their Driver Licensing Online service. They have also reported a sharp increase in the number of older drivers using the service with 19% of drivers renewing their licence aged 70 or over compared to only 1% in June 2009.
The Driver Licensing Online service was launched in 2006 and offers drivers a convenient and easy way to interact with the DVLA.
David Hancock, DVLA's Director of Electronic Services, said: "The Driver Licensing Online service is a fantastic example of technology working to make people's life easier. This secure service runs 24 hours a day, 7 days a week and is quick and easy to use. It gives drivers the choice to deal with us electronically if they want to and I am really pleased to see us achieve this figure."
For more information go to Driving Licences Online or to DVLA
Drivers can use the online service to carry out the following five transactions (fees may apply):
* Apply for a first provisional driving licence
* Change address details on their driving licence
* Exchange a paper licence for a photocard licence
* Get a replacement if a licence has been lost, stolen, destroyed or defaced
* Apply for a renewal of a driving licence if aged 70 or over
DVLA offers a range of ways to apply, update or renew your licence. Drivers who do not have access to online services can use the telephone service, postal or over-the-counter option to complete driving licensing transactions.
Comments