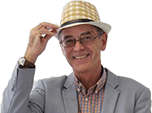 Motorists against hard shoulder as congestion lane
The Department for Transport's (DfT) plan to turn hard shoulders into congestion-easing extra lanes has been criticised by a new survey.
A survey by Motorpoint revealed that 76% of drivers in the UK thought the DfT's plan was wrong. The poll showed these drivers thought it was not a good idea to use the hard shoulder for this purpose and that it should be left free for emergencies.
More than 700 drivers took part in the survey, which follows on from the news that the government is planning to spend £2 billion on upgrading stretches of the M4, M25 and A1 motorways. This scheme will see the hard shoulders of these roads used by traffic as an extra lane during heavy traffic conditions. A trial on the M42 has proved successful.
Comments