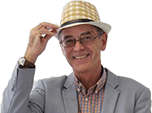 The UK's Most Stolen Vehicle is....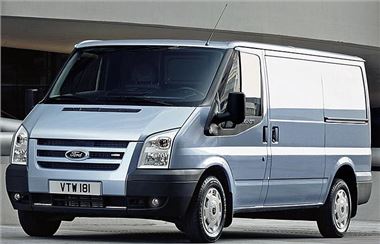 What is the most popular vehicle to be stolen? An Audi TT, a BMW X5, a Porsche 911?
Think again…

Your car may be more eye-catching to criminals than you think. According to the Association of Chief Police Officers Vehicle Crime Intelligence Service (AVCIS), the humble Ford Transit van is the vehicle most targeted by thieves.

Hot on its heels is the Ford Fiesta, closely followed by the Vauxhall Astra and Vauxhall Corsa, which represent some of the most popular vehicles on the road.

"Due to the sheer number of these vehicles and the huge market for stolen parts, these cars are very popular with criminals," said Detective Chief Inspector Mark Hooper, Head of AVCIS. "We are finding that vehicles registered in the late 1990s and early 2000s are among those most desired. The vehicles are stripped for parts, which are sold on the internet before the larger components are sold as scrap metal."

Regionally, you are even more likely to be a victim of car crime if you live in Chislehurst (South-East London), Wingate (Durham), Redbridge (East London) or Hatfield (Doncaster), which were named as the UK's top four car crime hotspots.

Across the UK, an astonishing 40% of UK drivers have been a victim of car crime, and with only a 51% chance of recovering a stolen vehicle,* drivers need to know whether they are at high risk and how to protect their property.

AVCIS, which was formed to tackle vehicle-enabled crime, has already recovered more than £32.5 million worth of assets. "Nearly all serious crime involves a vehicle in some way, whether it is used as transportation, as a weapon, as collateral, or as the main target of the crime itself," continued DCI Hooper. "Looking at the 10 most frequently stolen cars last year, you realise that anyone can be a target, and it's important to know how to reduce your vulnerability."

AVCIS advises that motorists follow the guidelines below to help prevent vehicles from being targeted:

• Secure your home by locking downstairs doors and windows. Also ensure that conservatories and garages are locked as well as any connecting doors to the house. Side gates and access to the back garden should also be secured
• Burglaries do not only occur when the occupants are asleep or away from home; opportunist thieves will strike while doors are left open, for example while you are unloading your car. Do not leave your keys in your vehicle, in the door or in a place that is immediately visible upon entry to the house
• Consider whether the existing locks on your windows and doors are resistant to being opened with force. If not, seek out more secure replacements
• Offenders sometimes 'fish' keys through letterboxes and windows using the so called 'hook and cane' method so keep your keys out of sight, away from windows and letterboxes. Also ensure your spare keys are concealed
• Criminals will patrol housing estates to select cars within the district which they deem suitable to steal. If you think you are being followed or if you see a car acting suspiciously, take down the registration number and any details of the vehicle before reporting to your local police
• If you have a garage, use it to store your car whenever possible

In exceptional cases, intruders will use force, or threaten to use force in order to obtain your property. In such cases, do not challenge the offenders, it is safer to let them take your keys and to get them out of your house quickly. If you are a victim of burglary of any kind, call 999 immediately.

The top 10 most stolen vehicles of 2008 are:

1. Ford Transit
2. Ford Fiesta
3. Vauxhall Astra
4. Vauxhall Corsa
5 VW Golf
6. BMW 3-Series
7. Ford Escort
8. Ford Focus
9. Ford Mondeo
10. Vauxhall Vectra

It is recognised that 'traditional' vehicle crime, such as theft of or from vehicles is no longer regarded as a policing priority by most forces. Therefore, under the guidance of the Association of Police Officers (ACPO) portfolio lead for Vehicle Crime matters, the ACPO Vehicle Crime Intelligence Service (AVCIS) was launched on 15th December 2006 and is based in Ryton-on-Dunsmore, Warwickshire within the NIPA (National Policing Improvements Agency) site. The unit was initially funded by the Home Office, through the ACPO Acquisitive Crime Board and answers to Deputy Chief Constable David Ainsworth, of Wiltshire.

AVCIS does not exist in isolation, but operates within a complex and dynamic environment where national priorities are changing and high-level strategies require constant interpretation and reinterpretation. AVCIS works with partner agencies and all stakeholders within the trade and associated businesses to provide the most effective response. AVCIS speaks for the UK policing in respect of vehicle enabled crime matters.

AVCIS incorporates a number of specialist functions including TruckPol, the national freight crime intelligence service, and the Vehicle Fraud Unit who investigate organised finance fraud.
Comments