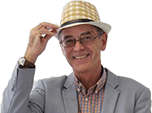 DVLA Using New Laws To Crack Down on Cloners

Suppliers of cloner plates are being warned they face tough penalties in a DVLA crack-down.
The UK government relies on number plates as its primary means of catching and penalising speeders, red light jumpers and other 'offenders' so naturally the practice of fitting cars with plates cloned from other cars has grown

Laws introduced last year made it an offence to supply number plates that do not comply with the Road Vehicles (Display of Registration Marks) Regulations 2001 and provided DVLA with the powers to bring its own prosecutions against number plate suppliers who break the law.

DVLA is now working with police, Trading Standards and the courts to protect innocent motorists from having their vehicles cloned and ensure that rogue suppliers are brought to justice.

Noel Shanahan, DVLA Chief Executive said:

"The very clear message here is that if you are a number plate supplier in the UK, you must be registered and ensure that you comply with the law.

"Our enforcement officers are working closely with the Police and Trading Standards to identify and prosecute rogue dealers while also helping legitimate suppliers to meet their requirements."

DVLA has already successfully prosecuted a number of suppliers for failing to abide by the strict rules for supplying number plates, with penalties including fines and suspension from the Register of Number Plate Suppliers.

To further target illegal number plate suppliers DVLA is:

• Prosecuting several offenders who face a maximum penalty of £5,000 and/or suspension from the register of number plate suppliers.

• Working closely with the police to protect innocent motorists. If DVLA is contacted by a motorist who believes their number plate may have been cloned, the Agency passes the details to the police, who can use the information to track down criminals. Police can then prosecute offenders who could face the maximum fine of £1,000.

• Actively working in partnership with the police and Trading Standards to carry out compliance and education visits to registered suppliers to help them understand the rules they must abide by, and the penalties they face if they don't.
The Register of Number Plates Suppliers (RNPS) scheme forms part of Government strategy to reduce cloning and increase speed camera and traffic light camera revenue. Further details of how to become a registered supplier can be found at
Gov Business Link
Penalties for suppliers who break the law range from fines of up to £5,000 and suspension from the register of number plate suppliers.


Comments