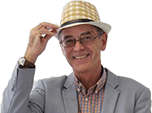 Academy Group, Manchester Wins 'Garage of the Year' Award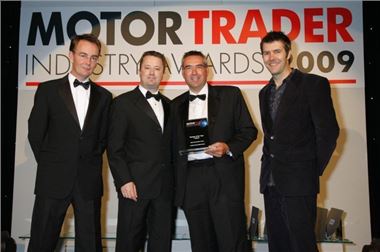 Motor Codes congratulates winner of Garage of the Year Award
Motor Codes Limited is delighted to congratulate the Academy Group in Manchester on winning the Motor Codes sponsored Motor Trader Garage of the Year Award 2009 by a clear margin last night. Open to franchised and independent service and repair garages, judges looked for a company that could show it has put in place measures to improve its business over the past year.
An independent business set up over 14 years ago, the Academy Group was able to demonstrate outstanding business performance, customer care and marketing skills greater than the other four high calibre entrants shortlisted in the category. These annual awards are widely recognised by industry as the leading performance benchmark and recognise best practice in the highly competitive service and repair sector.
"I am very proud to have been able to present this prestigious award to the Academy Group which should consider itself a true ambassador for the garage trade. This accolade, combined with the fact that Academy is a subscriber to the Motor Industry Code of Practice for Service and Repair can only serve to further improve the image of the garage trade," said Motor Codes director, Chris Mason. "All five entrants were of a very high standard and I am not envious of the difficult task the judges must have had in selecting just one winner. The fact that they were all shortlisted demonstrates the very high standards we all know exist in the sector."
Accepting the Motor Codes sponsored award, Academy Group managing director Jason Mawdsley said, "Winning the Garage of the Year award is so much more than the honour of having been independently recognised as a market leader, it is deserved recognition of the dedication and effort put into the business by the team at the Academy Group."
Any garage wanting to join more than 5,000 others already showing their commitment to treating customers responsibly should go to
www.motorindustrycodes.co.uk
to discover the benefits of belonging to the Motor Industry Code of Practice for Service and Repair – which at £75 annual subscription fee must be considered one of the best value marketing tools available.
Responding to consumer concerns over pricing, quality of work and customer service, the Motor Industry Code of Practice for Service and Repair commits subscribing garages to:
•Honest and fair services
•Open and transparent pricing
•Completing work as agreed
•Invoices that match quoted prices
•Competent and conscientious staff
•A straightforward, swift complaint procedure
And offers motorists:
•An online search facility allowing consumers to locate their nearest subscribing garage
•A free consumer advice line 0800 692 0825
•Free conciliation and low cost, legally binding arbitration
For more information on Motor Codes Ltd or the Motor Industry Code of Practice for Service and Repair, visit
www.motorindustrycodes.co.uk
.
Comments