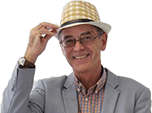 FREE CYCLE DANGER SAFETY LEAFLET

A new, free cycling safety leaflet has been launched this week, by road safety champion GEM Motoring Assist. The leaflet, A Guide to Safer Cycling, contains a wealth of interesting and helpful information designed to make cycle journeys safer and more enjoyable.
Cycling has never been so popular. Green issues, health reasons and rising costs of motoring and public transport have encouraged more people towards embracing two-wheeled transport. Nationwide, families, postmen, policemen as well as commuters and city dwellers and even politicians such as Boris Johnson and David Cameron are all using this faster, cheaper and greener method to get around.
Unfortunately, cycling does not come without its dangers.
Having gathered inside knowledge from its motorist members, the true extent of a cyclist's vulnerability is clear. GEM hopes by sharing this insight, together with other useful information, the number of accidents (currently is estimated to be as many as *150,000 per year) could be reduced.
"Cycling offers great exercise and excellent opportunities for family days out as well as providing an alternative means of getting to and from work and school," says GEM chief executive David Williams MBE. "But cyclists are vulnerable road users. When no cycle tracks are available they have to share the road with cars, lorries and buses – and have little or no protection against collisions."
Mr Williams continued: "This may help explain why every year more than *15,000 cyclists are killed or injured in reported road accidents. However, the fear is that as many as 90% of cycle accidents go unreported, especially if no other vehicle or person is involved, hence the higher figure quoted."
The GEM leaflet contains up-to-date information on cyclists and the law, helmet use and high-visibility clothing, maintenance, carrying children and using public transport. There is also a special section on safer family cycling, with specific advice on how adults and children can ride together in the safest possible way.
Copies of the leaflet are available by emailing
leafletrequest@motoringassist.com
, calling 0845 964 5505 or writing to GEM Motoring Assist, Station Road, Forest Row, East Sussex, RH18 5EN.
Comments