Highways England doubles down on smart motorway safety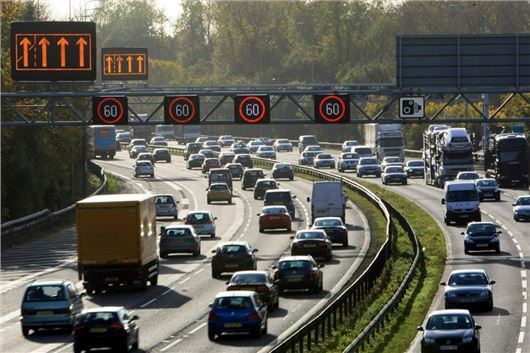 Published 22 April 2021
Highways England has doubled down on smart motorway safety, claiming that converting All Lane Running (ALR) smart motorways back to conventional motorways would increase congestion and, thus, lead to a rise in the number of those killed in road collisions.
In its smart motorways stocktake first year progress report, Highways England says that the return of hard shoulders would increase congestion, meaning drivers would opt to divert to less safe roads and lead to more accidents.
The report claims: "While some have suggested changes, for example converting a smart motorway live traffic lane back to a hard shoulder, this would reduce their capacity by a quarter [...] It would almost certainly increase overall danger, not reduce it."
In an effort to increase public confidence in smart motorways, no further all-lane-running (ALR) motorways will be allowed to open without radar technology to spot stopped vehicles, says Transport Secretary Grant Shapps.
Highways England also said that fatality rates on ALR motorways were lower than on any other type of UK road. It notes that ALR motorways have a fatal casualty rate of 0.12 per hundred million vehicle miles, compared with 0.16 for conventional motorways.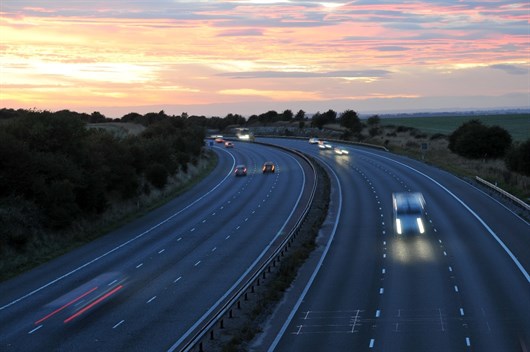 Highways England has taken further steps to improve the safety of smart motorways without hard shoulders, also called All Lane Running (ALR) motorways — including banning such motorways from opening if they lack the technology to detect stopped vehicles.
Shapps said that the radar technology needed (stopped vehicle detection) will be rolled out on all operational ALR roads by September 2022, six months earlier than planned. At the same time, Highways England is upgrading the nation's smart motorway cameras to enable them to detect cars driving in closed lanes, so-called 'red X' violations — which can be enforced by the police.
These latest steps build on measures set out in a Stocktake Report on Smart Motorways in March 2020, which comprised an 18-point action plan, including camera improvements and a £5 million advertising campaign to warn drivers about smart motorway etiquette.
Despite the reassurance that smart motorways are 'safer' than traditional motorways, a recent IAM members poll shows that over 80 per cent feel less safe on a smart motorway.
Tony Greenidge, IAM RoadSmart CEO, said: "Our survey results have given us a strong platform with which to work in partnership with Highways England and Department of Transport to help increase confidence among motorway users.
"We believe that high quality and frequent education is needed to deliver ongoing reassurance to drivers and riders. A new education course and swift penalties for those drivers who put others at risk is also being proposed, to be effective this must be backed up by more traffic police to ensure the new powers are used. The plans to automatically enforce Red X violations from 2022 are much needed."
Comments
Author

Georgia Petrie
Latest