Theory and practical tests back on for some essential workers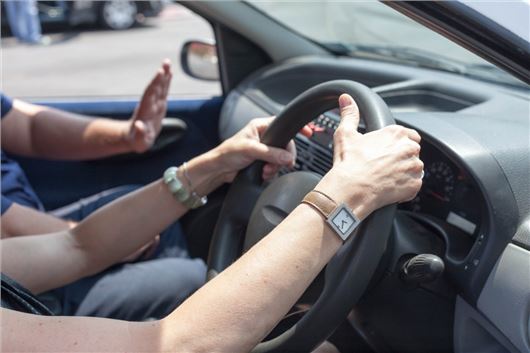 Published 02 February 2021
The Driving and Vehicle Standards Agency (DVSA) is introducing a limited theory test and practical test service for NHS health and social care workers, the emergency services and local councils in England and Wales.
To help cut the spread of Covid-19, routine driving tests have been suspended in all parts of England, Scotland and Wales. However, tests are now back on for some key workers.
This will only be for those who need to drive and respond to 'threats to life' as part of their job.
In England and Wales, employers can apply to the Driver and Vehicle Standards Agency for an emergency theory test during the national lockdown. 
The tests will be carried out by driving examiners who have volunteered to continue to test during the lockdown. DVSA says it will be contacting these organisations directly to explain how they can access this service.
>>> Post-Brexit driving licences and number plates introduced
A DVSA spokesperson told HonestJohn.co.uk: "As soon as it is safe to resume testing, DVSA has plans to increase the number of driving tests available through extended operating hours and prioritising practical driving tests."
"A recruitment campaign is also underway to increase the number of driving examiners. Candidates affected by the suspension in testing are automatically being booked onto the next available test at their chosen centre."
Nearly 50,000 theory test certificates expired over the UK's two national lockdowns in 2020, amounting to a total loss of £1,139,489, according to data from insurance provider, Marmalade. The theory test costs £23 and the certificate is valid for two years from the date the test is passed.
DVSA has confirmed theory test certificates will not be extended. This is because your road safety knowledge and hazard perception skills need to be up to date when you restart driving lessons and take your driving test.
Instructors can teach mobile emergency workers who have a confirmed test booking when current local or national restrictions do not allow driving and riding tests.
However, instructors cannot teach anyone who only has a routine driving test booked – even if they are NHS health and social care worker, emergency service worker or local council worker. Instructors must make sure that they have both a copy of the pupil's emergency test booking confirmation email and a copy of the application request from their employer.
>>> Have your say on proposed changes to Vehicle Excise Duty (Road Tax)
Comments
Author

Georgia Petrie
Latest