Grey remains the UK's favourite car colour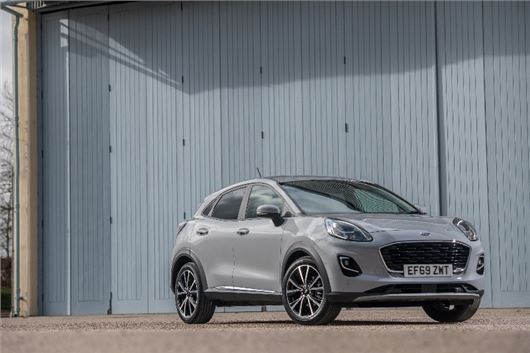 Published 15 January 2021
Grey retained its position as the UK's favourite new car colour in 2020, according to the latest figures released  by the Society of Motor Manufacturers and Traders (SMMT).
While it was a tough year for new vehicle registrations overall, 397,197 grey cars were sold over the course of 2020 - which means that just shy of a quarter (24.3 per cent) of all new cars sold were painted in this shade.
Black and white took second and third place respectively, completing a monochrome podium, with more than six in ten (61.6 per cent) of all new cars entering British roads in 2020 painted in these three colours alone. 
Red saw its registrations drop below 200,000 for the first time in a decade to 147,222, recording its worst tally since 1997.
In the 1970s and 80s, cars - much like music and fashion - were brighter and bolder. These days, buyers must be more money savvy and non-metallic white is often the colour that comes at no extra cost. A car is also a long-term decision so many buyers now opt for more conservative colours to guarantee higher residual values. 
While the top colour for both petrol and diesel cars was grey, white was the most in-demand tint for zero emission battery electric vehicles (25,689). Black was the most popular shade for plug-in hybrids (PHEVs) with 17,989 registered. It was a record year for these electrified vehicles, which together accounted for more than one in 10 registrations – up from around one in 30 in 2019.
While white was the most popular shade for the mini segment, luxury saloons and executive cars were most likely to be black. Overall, there were 106 different distinct colours registered throughout the year with the least popular colour nationwide being maroon.
Mike Hawes, SMMT Chief Executive, said: "2020 was a pretty dark year for the automotive industry and having grey as the top new car colour probably reflects the atmosphere."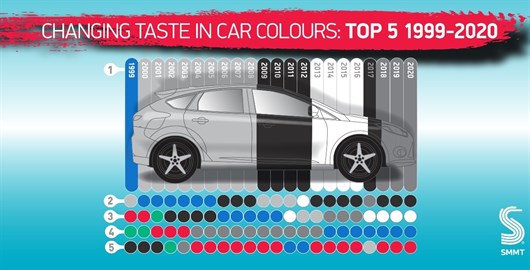 Comments
Author

Georgia Petrie
Latest