Number of driving licences revoked on medical grounds up 50 per cent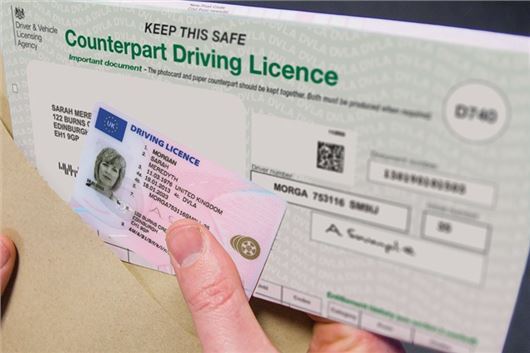 Published 27 September 2019
The number of driving licences revoked by the DVLA on medical grounds reached a five year peak last year with more than 73,000 drivers having their licences withdrawn - a 50 per cent increase compared to 2014.
Research by car selling site Motorway.co.uk, which analysed DVLA data, found that alcohol was the main reason for a licence to be revoked along with a driver being affected by seizures or blackouts.
So far in 2019, 36,310 car or motorcycle licences (Group 1) and 6157 lorry or bus licences (Group 2) have been medically revoked.  
Of these, almost two-thirds (65%) of drivers were 50 years old or over. More than 800 teenage drivers (829) have had their licences medically revoked. 
Meanwhile, more than 2800 motorcycle or car drivers have had their licences revoked in the past 18 months for sleep related conditions, including narcolepsy.  
More worryingly, the DVLA figures show that close to 1000 bus or lorry drivers have had their licences revoked over the same period because of blackouts or a sleep condition. 
If a driver has their driving licence revoked on medical grounds, they can reapply for their licence once their doctor states they meet the medical standards for driving. 
The rules are different if a driver voluntarily surrenders their licence. Under these circumstances, they can drive while a licence is being renewed. That is if the driver has the support of a doctor, a valid licence, is not disqualified and their last licence wasn't revoked.
"These figures make for quite frightening reading, but they could be just the tip of the iceberg. How many people are driving with a medical condition and haven't informed the authorities?," comments Alex Buttle, director of Motorway.co.uk.
"You can be fined up to £1000 if you don't tell the DVLA about a medical condition that affects your driving, but is that really a strong enough deterrent?"
In 2014, 48,941 licences were revoked, but this has increased by 50 per cent over four years to a peak of 73,724 in 2018. So far this year. 42,576 licences have been revoked for the following:
| | | |
| --- | --- | --- |
| Medical Condition | Number of licences revoked | % of all licences revoked |
| Alcohol | 5450 | 15% |
| Seizures | 5417 | 14.9% |
| Eyesight | 4534 | 12.5% |
| Memory problems | 4175 | 11.5% |
| Mental health | 3268 | 9% |
| Neurological | 3041 | 8.4% |
| Cardiac | 2228 | 6.1% |
| Drugs  | 1770 | 4.9% |
| Blackouts | 1742 | 4.8% |
| Diabetes | 1176 | 3.2% |
Comments
Author

David Ross
Latest