Drivers urged to cut their speed and give more space after horse road incidents double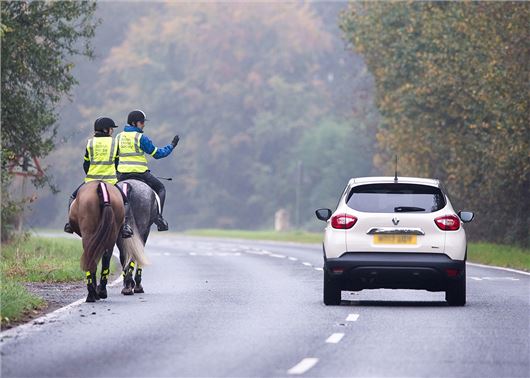 Published 08 May 2019
The number of horses involved in road incidents has more than doubled in a year, according to new statistics.
Over 845 road incidents involving horses were reported to The British Horse Society (BHS) in 2018/2019, a significant increase on the 404 cases recorded during the previous year. 
The data shows that 87 horses and four people were killed riding on the UK's roads, with 73 per cent of reported incidents being caused by vehicles passing too closely. The BHS has labelled the new figures as 'shocking' and urged drivers to slow down and provide more space when passing horses on the road.
"The dramatic increase in incidents is of huge concern, but we are aware that only one in 10 accidents are reported to us, therefore these figures are only the tip of the iceberg," warned Alan Hiscox, Director of Safety at the BHS.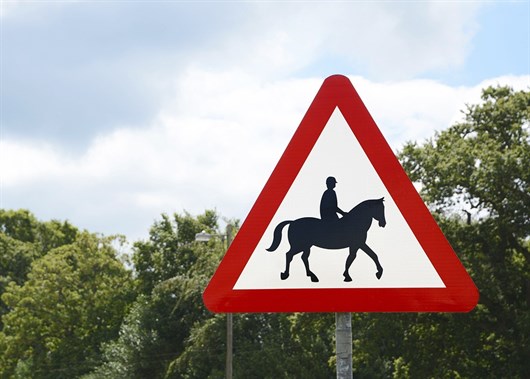 Since 2010 there have been almost 4000 road incidents involving horses, with 43 people losing their lives and a further 1085 being injured. More than 300 horses have been killed over the same nine year period.
The latest figures show that insufficient space to pass is the number one cause of incidents between horses and cars, while a third of riders say they have been a victim of road rage or abuse over the past 12 months.
The BHS says it is working on a smartphone app that will allow riders to report incidents easily and quickly. The app allows the user to select the type of incident they were involved in whilst also recording the location and time.
The charity has also launched the 'Dead Slow' road safety campaign to urge drivers to slow down to a maximum of 15mph when approaching horses, leave a car's width when passing, and to drive slowly away.
Comments
Author

Dan Powell
Latest