Highways England responds to M25 and M1 speed camera warnings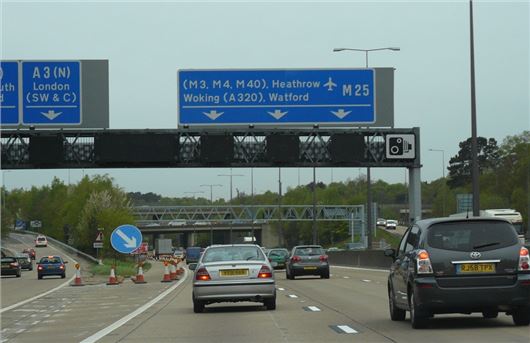 Published 10 January 2019
Social media reports of M25 and M1 speed cameras 'going live' from January are being dismissed as fake news by Highways England.
Stories started circulating on social media and web forums on 6 January, with claims that every overhead speed camera on the M1 and M25 would be active by the next day. The posts conclude with a warning that the details of every driver that exceeds 70mph would be sent to a main hub for an instant ticket. The reports have been rubbished by Highways England.
"Safety cameras on smart motorways are set by each regional police force, we are unaware of any sweeping changes to the entire camera network on either the M1 or M25," a spokesperson for Highways England told HonestJohn.co.uk.
Smart motorways are in place for large parts of the M1 and M25, with traffic monitoring tech and speed cameras used to control the flow during peak times. And while Highways England admits that some speed cameras will revert back to the national limit of 70mph when the variable limit ends, it denies claims that every single one can be switched on to catch out speeding motorists.
"It simply isn't possible to activate or deactivate every single speed camera on the M1 or M25 at the press of a button," said Highways England. "Our priority is driver safety. We have no idea where these rumours came from." 
The minimum penalty for speeding in the UK is a £100 fine and three penalty licence points, although some drivers will be offered a speed awareness course if it's a first offence or they have not been on a course in the past three years
Comments
Author

Dan Powell
Latest