Swansea named as UK's road rage capital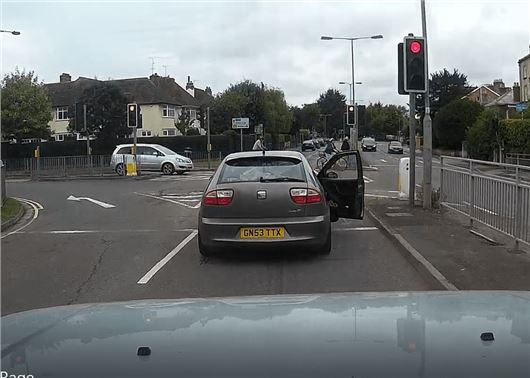 Published 16 November 2018
Swansea has been named as the UK's road rage capital.
A study into driver behaviour claims that 69 per cent of motorists in the Welsh city have experienced some form of aggression on the road, closely followed by Southampton (64 per cent) and Bristol (61 per cent).
>>> Dash cameras: Everything you need to know
The figures were revealed by a survey of 2000 drivers by the insurance comparison website MoneySuperMarket. 
Aberystwyth was the area with the fewest instances of road rage – with nearly a third (29 per cent) of drivers in the Welsh market town saying they had experienced it. 
The poll suggests that that over half (53 per cent) of drivers in the UK have been a victim of road rage, with a third (34 per cent) saying they had been followed and intimidated by another driver, while 15 per cent claimed to have even been threatened with physical violence.
A separate study of 2000 drivers by dash cam manufacturer Nextbase claims that women are most likely to experience road rage, with 49 per cent of female drivers saying they had experienced it compared to 37 per cent of men.
Furthermore, 31 per cent of women said they were affected for days after the event and acknowledged the emotional affect can sometimes last years. A quarter (25 per cent) of women said they were worried about falling victim to abusive behaviour on the road again, while 21 per cent were more nervous drivers as a result.
While men were generally less likely to feel long-term effects they were also impacted negatively: twice as many men (22 per cent) admit they're more likely to shout at people after an incident in the future, compared to women (11 per cent). 
Nextbase recently launched a dash cam safety portal, which links motorists in England and Wales directly with their local police force so they can report cases of suspected dangerous driving.
*Dash camera footage provided by Nextbase
Comments
Author

Dan Powell
Latest