IAM RoadSmart Announces Dates For Skills Training on UK Motor Racing Circuits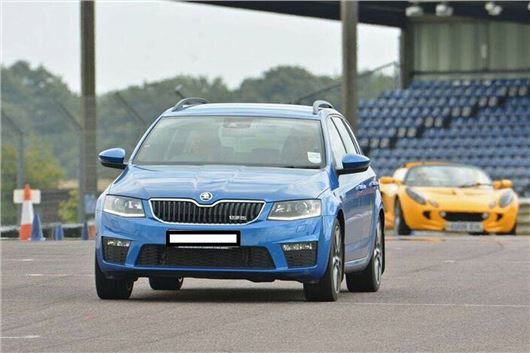 Published 25 November 2018
IAM RoadSmart Skills Days involve working either one-to-one in a car, or in a small group on motorcycles with a dedicated instructor learning new techniques and gaining greater understanding about the capability of their car or motorcycle.
Skills Days are open to anyone with a full car or motorcycle licence, and any road-legal car or motorbike. You do not have to be an IAM RoadSmart member to take part.
Expect to learn about your own capabilities and that of your machine; entry, apex and exit points, how they vary from road to circuit; where to brake, when and how much to brake, how it feels in an emergency; controlled, progressive, smooth cornering; and how to use the accelerator or throttle to add stability to the car or motorcycle when cornering.
Here is the full schedule of motorcycle days:
Tuesday 9 April – Thruxton
Wednesday 15 May – Mallory Park
Tuesday 28 May – Thruxton
Tuesday 18 June – Thruxton
Tuesday 25 June – Croft
Tuesday 9 July – Thruxton
Tuesday 16 July – Mallory Park (ladies' day)
Tuesday 27 August – Thruxton
Wednesday 11 September – Mallory Park
Tuesday 17 September – Thruxton
Here are the car days:
Monday 8 April – Thruxton
Wednesday 12 June – Mallory Park
Monday 16 September - Thruxton
There is nothing fuddy duddy about the standard of instruction. IAM RoadSmart ambassador, Maria Costello, will be leading the ladies' motorcycle Skills Day at Mallory Park on 16 July. Maria has made more than 40 starts at the daunting Isle of Man TT and returned there this summer. She became the first woman ever to claim a podium at the 2016 Classic TT alongside 23 times TT winner John McGuinness. For five years Maria held the Guinness World Record as the fastest woman to lap the Isle of Man TT course, when she lapped the Snaefell mountain course at an average speed of 114.73 mph in 2004.
Mike Quinton, IAM RoadSmart Chief Executive Officer, said: "Skills Days are all about advancing the ability of drivers, riders and their machines, guided by experts in a safe controlled environment.
"We will help you unlock the secrets of getting the best from your car or bike, how to handle your machine to the best of its capabilities, without risking yourself or people around you. Safe driving can also be fun driving and our Skills Days are the key to that.
"Launched at the Motorcycle Live event at the NEC this week, Skills Days are flying out so book soon."
Motorcycle days are £149 per rider (full day). Car days are £135 a driver (half day).
For more information visit our dedicated web page on Skills day here:  https://www.iamroadsmart.com/skillsday  or call our booking hotline on 0300 303 1134.
To watch the IAM motorcycle Skills Day video click here  https://www.youtube.com/watch?v=dAIhjde-S-A . For the car Skills Day video click here: https://www.youtube.com/watch?v=UfXoWBQbAvM
Comments
Author

Honest John
Latest