Over 5500 breakdowns caused by potholes in the first three months of 2018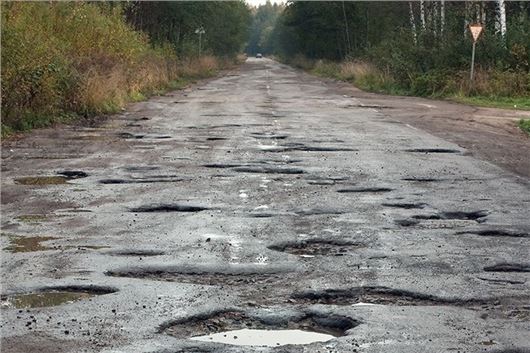 Published 18 April 2018
The proportion of breakdowns caused by potholes in the first quarter of 2018 was the third highest recorded since 2006, according to the RAC.
An analysis of RAC breakdown data revealed that 5540 call-outs were made to drivers who had broken down due to damage caused by potholes in the first three months of the year.
The snow and ice seen in February and March of 2018 resulted in heavy deterioration of road surfaces across the UK, which caused the percentage of damaged shock absorbers, broken suspension springs or distorted wheels to double.
RAC chief engineer David Bizley said: "We are calling for ring-fencing of additional long-term funding to provide the money needed to bring our local roads back to a condition that is fit-for-purpose over a period of five to 10 years.
"For example, ring-fencing 3p for local road maintenance from the 58p fuel duty paid by motorists on every litre of fuel purchased over seven years would give councils raise an extra £9.5bn – enough, according to the recent survey of councils conducted by the Asphalt Industry Alliance, to eliminate the maintenance backlog on roads in England and Wales."
Comments
Author

Georgia Petrie
Latest