Drivers over 50 say car makers are 'out of touch with reality'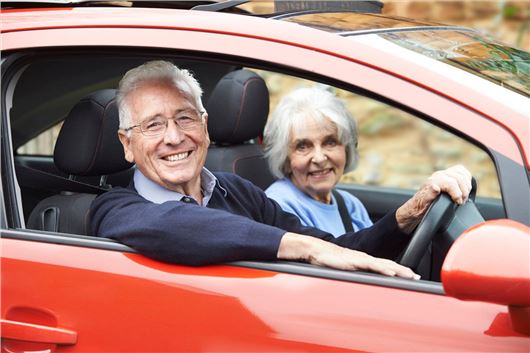 Published 20 February 2020
CD players and ignition keys are the top features missing from new cars, according to the results of a survey released today.
Saga insurers polled 6500 over-50s and found that 99 per cent don't believe that new cars are designed with them in mind - despite older drivers accounting for an 'overwhelming' amount of new car sales.
>>> Government urged to cut drink-drive limit
Those questioned ranked reliability, price and safety as their most important considerations in new cars, while features like lane assist and automatic braking were at the bottom of the list.
While senior motorists across the UK agreed that they miss ignition keys and CD players, those in Wales also said they wanted to see a return of manual window winders. Nostalgic respondents also longed for a return of hood ornaments and wooden steering wheels, along with chrome plating.
"While safety and reliability are key, for those of us that grew up in the heyday of design classics such as the Jaguar E-Type and Mini Cooper, today's modern gadgets are a poor substitute for beauty and a fun drive," said Saga Magazine's motoring editor, Jeremy Taylor.
"With over 50s accounting for an overwhelming proportion of new car sales, manufacturers should make the needs of our generation a priority. Many feel car-makers are out of touch with what their key customers actually want."
Top 5 missed car features by region of the UK
| | | | |
| --- | --- | --- | --- |
|   | England | Wales | Scotland |
| 1 | Ignition keys | CD players | Ignition keys |
| 2 | CD players | Ignition keys | Chrome plating |
| 3 | Chrome plating | Hood ornaments | Hood ornaments |
| 4 | Wooden steering wheels | Chrome plating | CD players |
| 5 | Hood ornaments | Car window winders | Wooden steering wheels |
Comments
Author

Andrew Brady
Latest