Scrappage schemes: how to get big discounts without trading in your car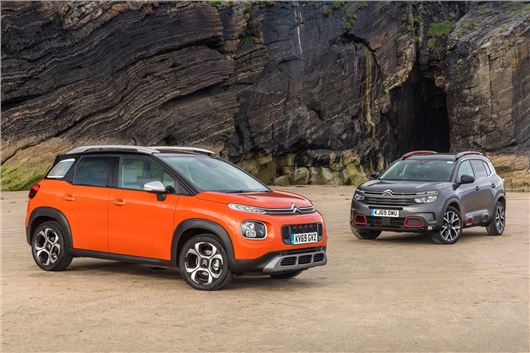 Published 15 November 2019
Car manufacturers are offering big discounts on new models when you trade in your old vehicle - but research by HonestJohn.co.uk has revealed that bigger savings can be found without handing over the keys to your old car.
Following the lead of Government-led scrappage schemes, some car manufacturers will give you thousands of pounds for your old car when buying a new model - even if it's ready for scrap.
>>Best Pre-Reg and Nearly New Car Deals
However, we found that you could save more money by buying a pre-registered model. These are cars that have been ordered by a dealer and registered with the DVLA, usually in a bid to reach targets set by manufacturers. If you're not fussy about spec and don't want to wait for a new car, this can be a really good way of buying an as-new car (usually with delivery miles on the clock) for a discounted price.
Citroen is currently offering £5000 off a new C3 Aircross, C5 Aircross or C4 Cactus when you trade in a car that's more than six years old, provided you've owned it for at least 90 days.
That brings the list price of a C4 Cactus down to £14,575 - yet there are as-new examples being advertised by dealers in our classifieds for as little as £10,500. A pre-reg C3 Aircross can be bought for around £12,000 (more than £1000 cheaper than a new model after Citroen's scrappage discount).
The newer Citroen C5 Aircross is in demand, so there aren't as many pre-reg deals available. You can still buy one for £20,000, though - representing a saving of £4250 off list without having to part-exchange your old car.
Ford is another car manufacturer offering scrappage savings. While it'll give you £2000 towards a new Ford Fiesta ST-Line if you trade in your old car, we found pre-reg discounts of more than £5000 available in the classifieds.
Almost £8500 can be saved on a pre-registered C-Max Titanium (compared to Ford's £3800 scrappage discount), while an as-new Kuga ST-Line can be bought for around £19,000 - a saving of £9500 off list price, compared to a meagre scrappage discount of £2000.
Mazda is another manufacturer offering scrappage discounts. It's currently offering £3000 towards its popular MX-5 sports car when you trade in your old car, bringing its start price down to £16,495. There are pre-registered examples in the classifieds from £16,000, however.
You can also save £1000 on a new Mazda3 by buying a pre-registered car rather than using the firm's scrappage scheme - although if you're wanting a CX-5 crossover, you might be better off part-exchanging your old car.
The cheapest pre-reg CX-5 in the classifieds is £22,000 - £400 more than the model's discounted start price when you trade in an eligible vehicle. Pre-registered vehicles might have higher specifications than a new, entry-level car, however.
Comments
Author

Andrew Brady
Latest