Fiat Panda scores zero stars in latest Euro NCAP safety tests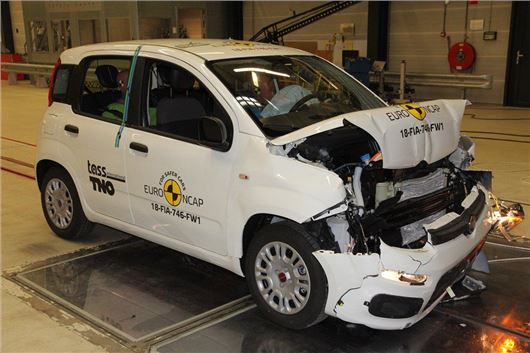 Published 05 December 2018
The Fiat Panda has been awarded a zero star rating for safety by Euro NCAP in the latest round of crash tests.
The Panda was originally tested when the latest generation first went on sale in 2011, attaining a four star rating. But under the newer more stringent tests, that has dropped to zero.
Concerningly, it was awarded just 16 per cent for child occupant protection with the full-width rigid barrier test showing weak protection of the head and neck. It scored 45 per cent for adult occupant safety.
The only other car to match a zero star rating in the new tests is another Fiat - the ageing Punto. Meanwhile, industry experts have called the results 'shocking'.
"Most troubling is the Fiat Panda is seen as a good choice for young drivers and fledgling families. But the only safety technology fitted were seatbelt reminders and the rear system failed to meet requirements, so wasn't even rated. These shocking Euro NCAP test results demonstrate an inconsistent commitment to safety," says Matthew Avery, director of research at Thatcham Research.

The Jeep Wrangler fared little better, receiving just a one star rating. Considering this is a new model, this will doubtless be far more concerning for Fiat-Chrysler. Adult safety was rated at 50 per cent with, structures in the dashboard thought to present a risk to occupants. In comparison the Kia Sportage has a 90 per cent rating.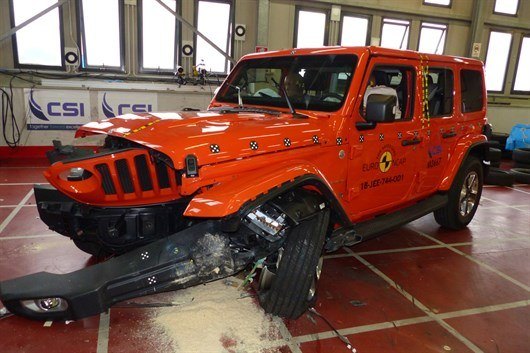 Fiat says: "We take the safety of customers and road users extremely seriously and the Fiat panda and latest Jeep Wrangler comply with all safety legislation in every county in which they are sold." 
In other tests, the new Audi Q3, BMW X5, Hyundai Santa Fe, Jaguar I-Pace and Peugeot 508 were all awarded five star ratings along with the Volvo V60 and S60.
But even those were not without issues. The crash tests on the Hyundai Santa Fe highlighted an issue where the side curtain airbags of cars equipped with a panoramic roof could be torn during deployment. Hyundai has now changed the airbag fixings in production and early cars are subject to an official recall.
The BMW X5 also suffered from airbag problems, the driver knee airbag not deploying correctly in the frontal offset test and providing little additional protection to the driver's legs. A similar issue was seen with the 5 Series in 2017.
Comments
Author

David Ross
Latest