Use of the word autonomous in advertising is 'misleading and potentially dangerous'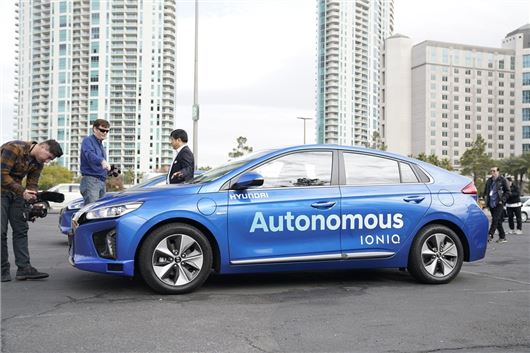 Published 12 June 2018
Words such as 'autonomous' in manufacturer advertising and marketing are misleading and potentially dangerous, according to the the motor insurance body Thatcham Research. 
It is urging the industry to be more clear when it comes to explaining the real capabilities of vehicles that are fitted with driver assistance technology.
With increasingly more technology now being developed and fitted to new cars, Thatcham is calling out manufacturers such as Tesla and Nissan who are using, what it describes as, misleading names such as Autopilot and ProPilot.
The call comes with autonomous technology under the spotlight following several big headline stories, such as the recent case in the US where a drunk driver behind the wheel of a Tesla tried to claim innocence because his car was 'driving itself'.
"We are starting to see real-life examples of the hazardous situations that occur when motorists expect the car to drive and function on its own," said Matthew Avery, Head of Research at Thatcham Research.
"Names like Autopilot or ProPilot are deeply unhelpful, as they infer the car can do a lot more than it can. Absolute clarity is needed, to help drivers understand the when and how these technologies are designed to work and that they should always remain engaged in the driving task."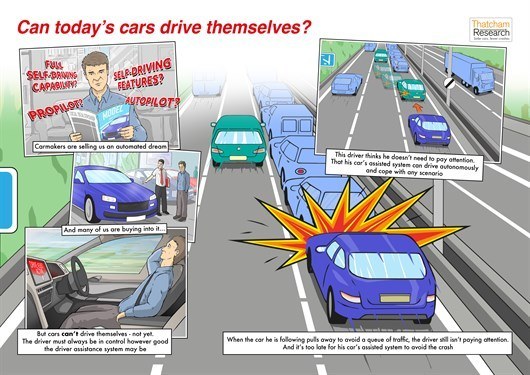 "Fully Automated vehicles that can own the driving task from A to B, with no need for driver involvement whatsoever, won't be available for many years to come. Until then, drivers remain criminally liable for the safe use of their cars and as such, the capability of current road vehicle technologies must not be oversold."
As a result, Thatcham Research has announced a new series of tests to assess the functionality of driver assistance systems. 
These will involve studying the manufacturers promotional literature and driving manuals to find out how clearly the systems capabilities and drivers responsibilities are explained.
Further tests will look at how drivers cope with enabling, activating, operating and deactivating the systems plus what happens what happens when the driver is required to take back control, whether routinely or in an emergency.
Comments
Author

David Ross
Latest