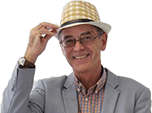 HPI Offers Guarantee Against Logbook Loan Snatchbacks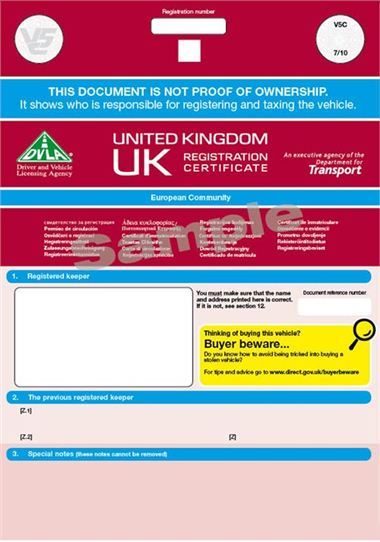 Used car buyers can get protection from the HPI Check guarantee www.hpicheck.com Last night's episode of Watchdog highlights the issue of outstanding finance and the risks used car buyers face from unscrupulous sellers, warns HPI.
The BBC report featured a man who bought a Vauxhall Omega, which went missing. He called the police only to find it had been legally taken by the finance company and he had to pay £1,500 to get it back.
An investigation revealed the car had a Bill of Sale agreement (often called 'a logbook loan') registered against it, which meant it had been used as security for a loan leaving the buyer vulnerable to being left out of pocket.
'Logbook loans' are a type of finance often accessed by people that struggle to obtain finance through conventional channels. They are normally secured against a vehicle and have become increasingly popular over the last couple of years as the economy restricts the amount of lending available. The Watchdog feature raised awareness of an old law called the 'Bill of Sale', which was itself the topic of a Government review during 2010, the results of which lead to the trade body, the Consumer Credit Trade Association (CCTA) to introduce a Code of Practice offering consumers a range of additional benefits not previously available, including the requirement to register the loan with a company such as HPI.
However, Watchdog pointed out very forceflly that this requirement is not mandatory and some 'logbook lenders' still do not register such loans.
"In the wake of the recession there has been an increase in the number of logbook loan style finance agreements bring taken out, as people find it difficult to get traditional finance deals from the bank," says Nicola Johnson, Consumer Services Manager of HPI. "The two stories on Watchdog show the risks associated with buying a used car that is still on finance, particularly a Bill of Sale style agreement.
However, an HPI Check still offers buyers one of the best forms of protection from falling foul of this type of agreement. "HPI has access to a comprehensive list of outstanding finance deals, so the chances are that an HPI Check will uncover a logbook loan. We were the first to provide a check that categorises these agreements as 'Bill of Sale'.
If a customer conducts an HPI Check, follows HPI's buying guidance, but subsequently finds that the vehicle is subject to a 'Bill of Sale' agreement that was not flagged, the buyer will be protected by the HPI guarantee, which provides financial reimbursement of up to £30,000 (subject to terms and conditions, see www.hpicheck.com for details).
Johnson concludes, "Outstanding finance including logbook loans continues to be a major issue for used car buyers, but the HPI Check offers the best protection and is the most likely way to uncover a logbook loan prior to purchase."
Comments