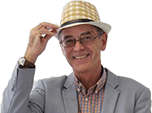 'Which' Takes a Pop at VOSA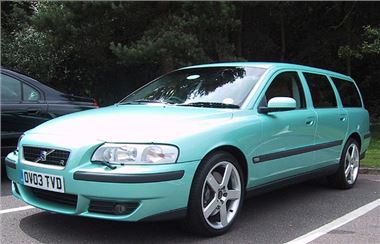 The UK's car safety recall system needs a complete overhaul, says Which? Car as it compares the effectiveness of the US and UK watchdogs.
The British system, administered by the Vehicle and Operator Services Agency (VOSA), allows carmakers to determine when recalls are necessary - whereas in the US the National Highway Traffic System Administration (NHTSA) uses its power to force manufacturers into action if it believes a car has a safety problem.
In 2010, the NHTSA instigated 118 recalls, VOSA zero. At least, Which? Car believes VOSA didn't force any recalls as the government body declined to answer when asked by 'Which?'.
Further investigation found a Freedom of Information response on its website: "VOSA has not been required to use its powers to force a manufacturer into conducting a recall."*
In the past three years, NHTSA investigations have resulted in 492 actions, involving more than 20 million vehicles. And Which? Car has found evidence of cars being recalled in the US, but not the UK.
For example, in 2005 Volvo USA recalled V70 models made between 1999 and 2002 to fix a throttle fault that caused a sudden massive reduction in power steering, braking assistance and engine power, while Volvo UK did not.**
Volvo is not the only carmaker to shy away from issuing vehicle recalls in the UK.
Previous generation Vauxhall Merivas suffered with intermittent loss of power steering, yet Vauxhall refused to issue a recall; BMW's original Mini suffered similar power steering issues, but BMW did not issue a recall either.***
Similarly, HJUK can confrrm that VOSA failed to issue safety recalls over collapsing front suspension perches on Mercedes W210 E Class, steering racks detatching from the bulkheads of Vauxhall Cavaliers, SAAB 900s, SAAB 9-3s and Daewoo Esperos; and the truly massive problem of failing pressure sensors inside ATE Teves Mk 60 ABS/ESP modules on Volkswagens, Skodas, Audis, SEATs, Fords, Mazdas, Volvos and BMWs. (Though VOSA may have exerted some pressure over this as a repair recommended by HJUK is now being offered by some of these manufacturers free of charge.)
Richard Headland, editor, Which? Car, says: "VOSA is a toothless organisation that appears to pander to the car industry. Which? Car believes it is providing a sub-standard level of protection to British motorists. In contrast, America's NHTSA leads the way as an example of how a safety recall organisation should operate."
Which? Car believes the UK's vehicle recall system needs to be brought in line with that of the US, where NHTSA pro-actively responds to consumer complaints and ensures recalls happen when it thinks lives could be at risk. Which? Car aims to meet VOSA to discuss the actions it believes the government body should take to better protect consumers.
The Institute of Advanced Motorists responded with:  "The IAM fully support the Which? campaign for a more consumer focused VOSA. VOSA must be more proactive in telling drivers about recalls and technical problems arising around the world. It should be also be more involved in investigating complaints from drivers and holding car makers to account."
The full article "Total Recall?" appears in the Summer 2011 issue of Which? Car. To obtain a copy or for further information, please contact Martin Chapman.
*The statement was in a FOI response dated 5 October 2010 regarding Land Rover published on VOSA's website.
**Volvo UK declined to respond to Which? Car, but an official response to the problem issued in 2008 cited emission rules, not safety, as the cause of the US recall - and that UK emissions rules are different. Which? Car thinks that a sudden change to the way a car drives - even if it remains within legal limits - is clearly a safety issue.
***Both manufacturers say these were not safety problems so did not warrant recalls. The previous generation Vauxhall Meriva was sold between 2003 and 2010. The original BMW Mini was sold between 2001 and 2008. Which? Car Summer 2011, priced at £4.99, is on sale at Sainsbury's, Tesco, WHSmith, Martin McColl and other leading independent newsagents.
Comments