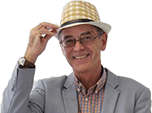 The Safest and Most Hassle-Free Way to Sell a Car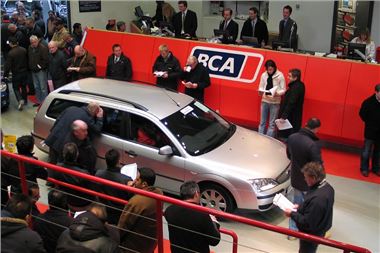 Over two million people in the UK choose to sell their car privately every year, despite the time and effort it takes, worries about getting paid in full and getting the right price. Leading vehicle auction company, British Car Auctions (BCA) recognises that most private motorists still do not choose an auction as a good way to sell their used car because of the fear of the unknown. But the reality is that selling at auction can actually get a better price than selling privately - and it's certainly less stressful.
Giving used car owners an easy way to sell their car, BCA Sure-Sell-.(www.sure-sell.co.uk) - offers motorists a simple way to sell their car at auction with the minimum of hassle and the maximum benefits.
"When the time comes to sell a car, of course owners want to sell it safely, swiftly and with the guaranteed return of the selling price," says Tim Naylor of BCA. "However, vendors need to make sure they set the price just right - too high and the phone will never ring, but too cheap and it'll be snapped up but they'll lose out. Then there's the worry of accepting large amounts of cash or cheques that may bounce. And what if someone tries to steal the car on a test drive? These are all legitimate worries which Sure-Sell enables motorists to avoid."
Sure-Sell offers a clear fee structure, allowing motorists to work out the exact costs and gain access to expert valuation advice. Presentation is one of the key factors in selling a car so BCA offers pre-sale preparation services to help improve the condition, appearance and value of a seller's vehicle. And most importantly, sellers are guaranteed full payment within a few working days, direct to their bank account.
Tim Naylor adds, "With Sure-Sell, we help car owners with everything from pricing to presentation and even marketing of the car. No more waiting for the phone to ring and doing your best sales patter. BCA's service includes online catalogues, emails and direct marketing to ensure there are hundreds of buyers bidding the value of your car up, rather than one buyer beating it down on your doorstep. We also operate evening and weekend sales tailored to the requirements of private sellers.
"By using the Sure-Sell route, sellers bypass the risks and difficulties normally associated with selling privately. In addition, choosing to sell at auction, means they benefit from the marketing, the buying power, and the presentation of their car before the sale. And after the sale, all the collection of the sale proceeds is all handled for them, making it a truly safe way to sell."
BCA's 'Do's and Don'ts' when selling a car:
Do.
a.. talk to your local franchised dealer in the first instance
b.. take as much advice as you can on the value of your car
c.. provide as much documentation as possible with the car when you sell it
d.. retain and send off the V5 change of ownership slip
e.. use your common sense
Do not.
a.. Invite strangers to your home if you are on your own
b.. Arrange a meeting with a potential buyer without either getting someone to accompany you or letting someone know where you are
c.. Allow strangers to test-drive your car
d.. Take a personal cheque and release your car before it clears
More at www.sure-sell.co.uk
Comments