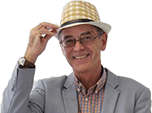 Finance Refusals having Serious Effect on Used Car Sales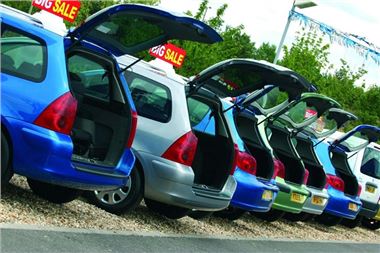 Dealers in 'price range' cars from £1,000 - £6,000 are reporting hard times due to greatly increased numbers of finance refusals over the last six weeks.
Lenders are simply not taking the risk.
Additionally, the latest findings from the AA Financial Services Car Purchase Index, which tracks future car buying intentions, shows that fewer people are planning to buy a car and those that are, will spend less.
In addition, fewer people than last year say they intend to opt for a brand new car, according to the AA/Populus poll of over 18,000 AA members.
The research also makes it clear that half as many people as two years ago intend to pay for their car using a personal loan but are looking to use their savings instead.
Conversely 'Honest John' reports extremely healthy buying activity by readers for new and used cars, easily as high as in previous years, though most of these are self financed from savings.
Those surveyed in the AA/Populus poll of over 18,000 AA members* who plan to buy a car in the next 24 months will spend less than those who responded to the survey last year. It's also clear from the research that people are more than three times more likely to save for their next car, than take out a loan: nearly two-fifths (39%) saying they will use savings.
The findings suggest that car owners are hanging on to their existing cars for longer. Only a third (33%) say they expect to buy a car within the next 24 months, compared with 42% last year while two thirds (36%) say they 'have no plans' to change their car, compared with 28% a year ago.
Fewer buyers say they will opt for a brand new car with only 19% saying that they plan to do so; 2% fewer than last year.
Mark Huggins, director of AA Savings theaa.com ,says the findings suggest that many car owners are concerned about how far their money will stretch.
"Buying a car - whether it's brand new or a used one - is a big commitment and at a time of increased financial pressure, including fast-rising car running costs, it drops down the list of priorities. It seems that people prefer to save for their car and allow interest to contribute towards its cost, rather than increase their debt with a loan. As a result, they are keeping their existing model until they can afford the car that they want.
The most popular price-band in the CPI Index remains £5,000 to £10,000, with 29% saying they will spend this much.
But, the figure has been steadily falling from 35% in 2009 and 32% last year. Those expecting to spend less than £5,000 however, has increased to 26%, (from 19% two years ago and 23% last year).
Young drivers remain the most financially stretched with 10% of those aged 18-24 expecting to spend less than £1,000 on their car compared with 3% two years ago.
"The fall in average expected spend over the past two years is very marked and suggests that people are being careful with their money and marking time until the economy and job security improves," says Mark Huggins. "But the number of more comfortably-off buyers aged 55 and above planning to spend over £15,000 on a car, has remained at about a quarter of all buyers (27% this year) for the past thee years. It's these buyers who are also most likely to be able to afford a brand new car."
The most popular way to buy a car is to save for it, the AA's Index confirms.
Two-fifths (39%) say they will use their savings to buy a car but this is nevertheless a 2% fall compared with last year. But only 11% say they plan to take out a personal loan: a drop of almost half from the 20% recorded two years ago.
"People seem to be finding other ways to pay for a car, too," Mark Huggins says. "The number cashing in investments (7%) or using ready cash (10%), such as redundancy money or pension lump sums has risen slightly.
"The luckiest people are those who can benefit from a loan or gift from close relatives. In fact more than twice as many 18-24 year olds (10% compared with 4% last year) seem set to enjoy such generosity.
"But there's no escaping from the fact that the outlook in new car showrooms doesn't look good with only 19% planning to buy a brand new car, compared with 22% last year, if the AA's findings are anything to go by. But for buyers, it means that there are likely to be some good deals to be done for those prepared to bargain."
"Investment Bankers speculating on bundled 'toxic loans' to people who could never afford to pay them back is what caused the current recession," Says Honest John. "They took more money out of the system than was ever put in. So it is hardly surprising that they are now showing caution about how much they lend to who for what. But as long as the asset financed remains worth more than the loan, there should be no problem."
More at theAA
Comments