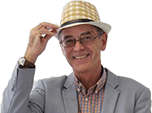 "Pimping Your Ride" Could Cost You a Sale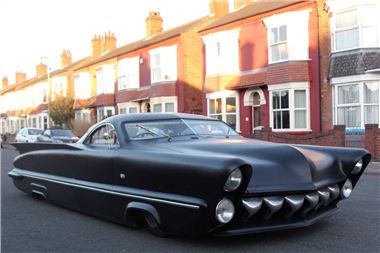 'Pimping your ride' - adding modifications - could devalue a vehicle when it comes to its resale price, warns the UK's leading vehicle auction company, British Car Auctions.
Tim Naylor, PR Manager of BCA is warning car owners to think carefully before changing the look and performance of their vehicle. "That boy racer bling may be appealing now, but retro-fittings can put the average buyer off, so it may be better to go for something with universal appeal, such as a good in-car entertainment system."
When it comes to customising vehicles, BCA's used car experts believe that less is definitely more for those who want to maintain the resale value of their vehicle.
"The majority of motorists are wary of any upgrades that are retro-fitted, particularly on younger cars, where there are concerns that this might void any warranties," continued Tim Naylor. "And by modifying a standard car you are actually reducing your potential audience of buyers.
"Of course, there are some exceptions, such as the professional aftermarket body-kits from approved suppliers, such as AMG or Alpina, or the bespoke rebuilds by Project Kahn. But generally, if it isn't a factory fit, then it is unlikely to add value and may even cause steeper depreciation."
BCA reveals what the most popular upgrades do to your car's value:
Alloy Wheels
On the right car, these can add value, but mismatching car and wheels will potentially reduce its resale value. If alloy wheels are damaged, consider using SMART repair services to correct any faults before selling the car. These could add £200 on the right car, or devalue by a similar amount on the wrong vehicle.
Hands-Free-Kits/Bluetooth/Comms Packs
Factory fitted Comms Packs add some value, aftermarket kits tend not to. 'Phone-specific hands-free-kits should be professionally removed before sale and any damage to the dash repaired. These are fashionable and if factory fitted may add £100.
Body Trim, skirts, spoilers, wheel arches etc
If professionally done and well maintained, this might attract certain buyers, but generally these additions are more likely to devalue the car, because they scream 'boy racer'. Adding wide arches and fat tyres is a double whammy, because few motorists want to drive something that looks like a stock car and the tyres are hugely expensive to replace. Could add around £250 or lose as much as £500
Lowered Suspension Kits/Body Lighting/Under lighting
The prevalence of speed humps around Britain's roads mean used car buyers generally do not see the benefit in lowering a car's suspension. The slightest bump may prove hazardous to the bodywork. And extraneous lighting systems are unlikely to add any value outside of a small, select audience. More likely to devalue the car.
Stainless Steel Exhaust Systems
Adding a stainless steel exhaust system is a way of increasing brake horsepower without modding the engine, but will still have a negligible effect on value in the used market. Could add £50 to the right buyer
Window Tints
Can appeal in the high value 'Top Car' market, but darkened windows on more modest cars can look out of place. Retro-tints are generally disliked and there are issues over legality on darker tints that motorists are now more aware of. Might add £100 (on select high-value cars)
In-car entertainment.
Once again, factory fits are best. Overall, most used car buyers are happy with a CD/Radio unit that works, and are not concerned about having state of the art equipment delivering crystal clear clarity at 99+ decibels. Car buyers are increasingly interested in MP3 compatibility as well, but again prefer factory-fitted systems over retro fits. And remember technology moves quickly, so don't invest in something that will be old hat when you come to sell. None (but might make the car more saleable to the right buyer)
Tim Naylor concludes, "Before adding any retro-fitted extras, sellers should take into account that used car buyers, as group, have traditionally had very conservative tastes so any additions should be carefully considered. While you may fancy lowered suspension, tinted windows and some fancy paintwork, it could cost more than you bargained for when it comes to reselling the vehicle."
"While everyone likes to put their own stamp on their vehicle, we're urging car owners to think carefully before splashing out on something that makes them stand out from the crowd."
More at BCA
Apologies for using the fabulous Citroen BX based Bacon car to illustrate this.
Comments