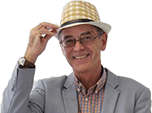 Weak Sterling Increases Export Trade in Classics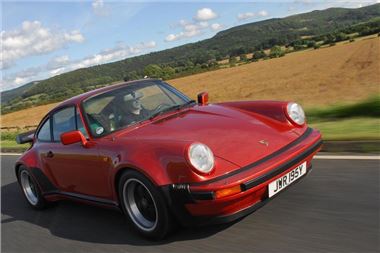 The depressed value of sterling has provided an opportunity for classic car owners to get more pounds for them by selling to overseas buyers. according to Glass's Guide.
Sellers of left-hand-drive cars have found that the European market, which has long paid higher prices for such vehicles, offered a great return on investments made prior to 2008, when the value of the euro was just under €1.50 to the pound. Right hand drive UK cars, too, have been selling at what appears as a 30% - 40% discount in Eastern Europe and Pakistan. That is the main reason why used car values rose in the UK during 2009. Now close to parity with sterling, the euro is so strong as to offer Europeans a great chance to make a killing on a classic, and it could equally benefit Britons looking to sell their cars.
John Glynn, Older Car Editor at Glass's, explains, "A car purchased in Europe three years ago for €22,000 [£14,800], and sold today at the same price it was bought for, would bring in £20,000 - a tidy profit for the vendor of £5,200 after three years. Cars that might benefit from such a scenario could include anything from a 1980 Ferrari 308 GTB to an early '90s BMW M3 Cabriolet [E30 model].
"With many classic car values having risen by around six per cent year-on-year since 2007, profits might be even higher. The same €22,000 car could now be worth about €26,000 or £23,800, which would equate to a £9,000 return on investment."
Richard Jackson, who three years ago collected his 1982 Porsche 911 Turbo from Switzerland, has just sold his classic to a European buyer. The increase across the two transactions equated to almost 11,000 euros, with the weakened pound pocketing Mr. Jackson a profit of just over £10,000.
It's not just private owners who are reaping the rewards of high demand from the euro-zone. Dealers too are reporting strong sales of most left-hand-drive cars. Many deals are done before cars have even entered showrooms, and some long-standing stock is catching the eyes of buyers in Europe and the USA.
Glynn adds, "Classic cars are a great investment tool, if you know the market and you enjoy cars. The exchange-rate effect means the UK may lose some lovely machinery this year, which will sadden some enthusiasts but it cannot be avoided. Of course, it also means there will be an appetite among successful sellers to acquire replacement models, which will stimulate the UK market once again."
Of course, this only means that vendors are gaining more of a weak currency. New car price rises during 2009 and 2010 will ensure that any sterling 'profit' they make by selling their classics to Europe will be wiped out by similar increases in the price of any new cars they buy to replace them.
More at Glass's Guide
Comments