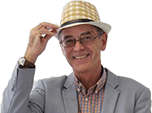 OFT Reinforces Carbuyers Rights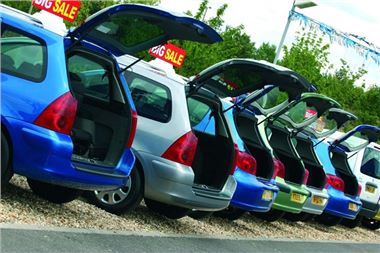 The OFT has identified a number of concerns in the £24bn second hand car dealer market and is set to crack down on dealers who break the law.
On 18th March 2010 the OFT has published its market study into second hand car sales by franchised and independent dealers that finds the market is often not working well for consumers. The OFT believes that the relevant legislation is sufficient but more needs to be done to ensure dealers are aware of the law, consumers are aware of their rights, and dealers who fail to comply face a real threat of effective enforcement action by Trading Standards and the OFT.
The OFT's report finds that the vast majority of all second hand car faults come to light in the first three months, suggesting many second hand cars sold may not be of "satisfactory quality" in terms of the law and are consequently the dealer's responsibility to fix. Despite this, nearly 30% of buyers surveyed who contacted their dealer about a problem said they did not have problems rectified. Consumers who had this problem spend an estimated £425 each, or £85 million per year in total, fixing unresolved faults that are the dealer's obligation to correct.
Consumers could potentially over-pay to the tune of around £580million a year as a result of illegal clocking, which involves adjusting a vehicle to show false mileage. The OFT's study concludes that legitimate reasons for adjusting a vehicle's mileage are very rare, but despite this has identified 50 businesses openly offering 'mileage correction services'. The report makes a number of recommendations aimed at reducing this problem.
Some dealers may be in breach of the law by pretending to be private sellers to evade their legal obligations to consumers, often to offload unsafe or clocked cars, which the OFT estimates accounts for more than £40 million of second hand car sales annually.
One in eleven car dealers rely on illegal disclaimers about the car's history and condition, such as that a car is 'sold as seen' or 'No Refund'.
Many dealers fail to disclose what mechanical and other pre-sale checks they have carried out. The OFT also found one in four dealers failed to supply sufficient information about the vehicle.
An accurate summary of consumers rights as ratified by case law can be found here: Honestjohn on Consumer Rights
The OFT has produced new guidance for the car industry providing clarity on the Sale of Goods Act and Consumer Protection from Unfair Trading Regulations. Though it is hoped this guidance improves business practices in the market and reduces complaints, if matters don't improve, the market study has provided the OFT with clear enforcement priorities.
Heather Clayton, Senior Director of the Office of Fair Trading's Consumer group, said: "Buying a second hand car is an expensive purchase for many people. Many dealers provide high standards of service and comply fully with the law but there continues to be high numbers of complaints to Consumer Direct which are often due to dealers' refusing to deal with legitimate complaints or provide appropriate redress."
"We are issuing OFT's guidance to the industry and expect all second hand car dealers to be aware of their legal obligations. Along with our Trading Standards partners, we will take action against those dealers who continue to ignore the law."
The market study was prompted by consistently high numbers of consumer complaints. Last year saw a rise of five per cent in complaints about second hand car sales with nearly 72,000 consumers reporting problems to the OFT-operated advice service Consumer Direct, making it the most complained about sector.
NOTES
1. The study focused on sales by dealers rather than private sales between individuals. The study worked closely with the second- hand car industry, local authority Trading Standards Services, consumer bodies and other interested parties.
2. OFT market studies are carried out under section 5 of the Enterprise Act 2002 (EA02) which allows a market-wide consideration of both competition and consumer issues.
3. The Consumer Protection from Unfair Trading Regulations 2008 (CPRs) contains a general prohibition against unfair commercial practices and, in particular prohibitions against misleading actions, misleading omissions and aggressive commercial practices. The Regulations are enforceable through the civil and criminal courts.
4. The Sale of Goods Act 1979 requires among other things that a car is of "satisfactory quality" or "fit for its purpose" when it is sold.
5. The OFT is unable to provide advice or resolve individual complaints for consumers. Consumers who are concerned they have been unfairly treated by a company can contact Consumer Direct (tel: 08454 04 05 06, or visit the Consumer Direct website).
Honest John Comments
While commendable, this report makes no distinction between the second hand sale of cars in the under £3,000 'banger' bracket and the sale of newer, more expensive used cars.
Of course cheap old cars are exactly what those words imply: they are "cheap, old cars". Cars under £3,000, particularly cars under £2,000 and most particularly cars under £1,000 are bound to be causes of the most complaints and it is unreasonable for consumers to expect to buy a completely fault free car for between 5% and 25% of its price when new.
An entirely separate report by CFC Solutions, "market leader in the supply of fleet, contract hire and workshop management solutions" warns companies of the inadvisability of running cars up to 5 years old and 100,000 miles because of the increased risk of mechanical breakdowns and high maintenance costs.
It follows that it is patently unreasonable for consumers to expect dealer purchased cheap old new cars to be entirely fault free and to remain entirely fault free for six months from the purchase date.
In making judgements against dealers in the Small Claims Track of the county court, where cases involving up to £5,000 are heard, judges must take account the age of the car and the price paid. If they don't, then in future there will be no such thing as cheap cars. Dealers will have to spend so much money renovating old cars and insuring against mechanical failure during the first six months that they will have to charge twice, sometimes three times as much for these cars as they do now, effectively removing dealer sold cars under £3,000 from the used car market entirely.
The CFC Report
Companies extending their vehicles into a fifth year of operation need to keep close tabs on maintenance in order to ensure that they are in good condition for fleet life, warns fleet software market leader CFC Solutions.
The company says that a large proportion of fleets which operated cars into year four and 80,000 miles are starting to renew their vehicles in 2010 but that some are opting to keep cars well into a fifth year as they face ongoing financial uncertainty.
Neville Briggs, managing director at CFC, said: "We are seeing a few customers run cars into a fifth year and getting close to, or exceeding, 100,000 miles. For most managers in the fleet industry, this kind of lifecycle is pretty much unchartered territory.
"There are concerns, the biggest of which is maintenance. Vehicles at this stage in their lives are becoming more and more susceptible to major component failure and fleets need to ensure that each vehicle's servicing is carried out to the letter of manufacturer standards while regular visual checks on all wear parts take place very regularly.
"Modern cars can take this kind of mileage but it is question of ensuring that they are still in good condition and fit for purpose. Clearly, employers have a legal responsibility to ensure that they are fulfilling their duty of care – but they also have a moral obligation to make certain that they are sending employees out in vehicles that are safe."
However, Briggs pointed out that companies that were under financial pressure to extend vehicle lives could be also under a pressure to minimise maintenance spend.
He explained: "It is an obvious enough point but companies where managers feel that they cannot afford to acquire new vehicles are more likely to be ones where spending the larger sums that are needed to keeper older vehicles on the road is questioned.
"I'd underline that we have not seen any evidence of this among our customer base which, after all, is professional enough to have fleet software in place. However, just by looking at some of the vehicles that you see on the roads and speaking to company car drivers anecdotally, there are clearly some uncared-for older vehicles being used."
About CFC Solutions
CFC Solutions is the market leader in the supply of fleet, contract hire and workshop management solutions, and has been delivering ground breaking vehicle management software to UK and European blue chip customers for more than three decades.
Further information on products and services from CFC Solutions can be found at www.cfcsolutions.co.uk.
Comments