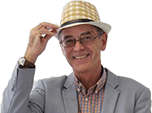 HPI Steps in to Save Smaller Dealers

As the number of automotive finance companies closing their doors on smaller and independent motor dealers continues to grow, HPI reminds traders of its HPI Finance
Gateway, designed specifically with their needs in mind. This year alone, a lot of smaller dealers have been left out on a limb as a result of decisions by finance
companies to pull out of the market, but HPI Finance Gateway is helping dealers secure car finance for their customers with a competitive yet responsible alternative credit proposition.
HPI Finance Gateway is giving dealers direct access to competitive rates from leading finance providers - at no cost. There is a growing list of finance partners, as the appeal of instant credit scoring, a healthy yield and reduced administration is recognised across the industry. HPI Finance Gateway has brought a fresh approach to car finance that is benefiting the finance company, dealer and consumer
"As one door closes, another door opens. HPI Finance Gateway, which was created to help smaller and independent dealers deliver simple and competitive finance to their
customers, is readily available to those dealers now finding themselves without a finance provider" says Daniel Burgess, HPI Automotive Director. "HPI Finance Gateway is free to dealers, helps secure car sales and boosts profits, while ensuring the customer gets the finance package that is right for them. We have made car finance a
simple and transparent process that allows dealers to maximise profits from point-of-sale finance deals."
HPI Finance Gateway comes with no commission debit backs for the dealer and delivers an instant online proposal from the finance company best suited to the customer's
personal credit rating and the profile of the car and finance deal. This is seamlessly achieved using HPI's immediate and integrated VRM look-up.

Car buyers taking out a loan through HPI's Finance Gateway will get 7 days free motor insurance through HPI's Driveaway package and will also benefit from 12-month
free MOT insurance (Subject to the Dealer being FSA Authorised), - offering added value as well as the confidence that they are getting a financially good agreement. Part of the
offer for dealers includes 6 months free HPI Checks for each car proposed, providing dealers and car buyers alike with added peace of mind. Furthermore, HPI's Finance Watch will trackfuture leads by notifying dealers when finance agreements on vehicles dealers have sold are coming to an end, thereby enabling them to contact customers at the most appropriate time.
Burgess concludes, "In a tough financial climate, HPI continues to support the needs of dealers with solutions that help them boost profits by securing more car sales and enhancing customer satisfaction. Quick customer screening with credit experts Call Credit, ensures applications only go to the most suitable provider, to maximise acceptance rates and responsible lending. HPI Finance Gateway allows dealers to be flexible and ensures commission earned by them is kept by them."

For further information on the HPI Finance Gateway dealers should call 0845 641 8019



Comments