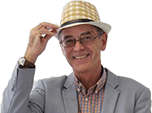 Ford Fiesta Launches in USA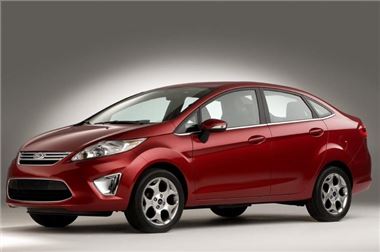 December 2, 2009 – The eagerly-awaited introduction of Ford's award-winning Fiesta to North America is finally under way, with today's unveiling of the U.S. production model at the 2009 Los Angeles Show.
The U.S. version of the new Fiesta looks set to build on the huge sales success already enjoyed in Europe and other parts of the world. Over 500,000 Fiestas have already been sold and it is expected to take the U.S. by storm when it goes on sale there next year.
The U.S. production version will not only deliver Fiesta's acclaimed looks to a whole new audience, but also the best fuel economy of any vehicle in its segment. The familiar five-door bodystyle is joined, uniquely for this market, by a new four-door version and will continue to set new small car benchmarks for safety, connectivity and powertrain technology.
Fiesta is the next milestone under the company's ONE Ford plan to design and develop vehicles that meet the differing needs, wants and expectations of customers around the world. It is already a market leader in Europe and has recently launched to rave reviews in Asia.
Extensive global research into customer preferences, conducted when planning Fiesta, clearly indicated that the desire for style topped the list of customer wants, everywhere in the world. From Europe, across North America and to the Asia Pacific region, customers are looking for a distinctively designed small car that offers world-class quality, convenience, comfort and connectivity.
The keenly-anticipated Fiesta arrives in North America with strong consumer awareness, based on the innovative 'Fiesta Movement' programme in the U.S. Over 100 social network users chronicled their experiences online of driving European specification Fiestas on American roads and generated over 675,000 Flickr views and more than 5.5million YouTube video views.

Fun, with fuel efficiency
At the heart of the Fiesta for North America is the same 1.6-litre DOHC I-4 engine that equips range-topping versions in Europe and produces 120PS. Spirited performance and fuel-sipping economy are already signature attributes of the Fiesta elsewhere in the world and the U.S. production version is expected to maintain the standard, delivering best-in-class fuel economy of 40mpg for American customers.
Twin Independent Variable Cam Timing (Ti-VCT) has allowed this advanced engine to be downsized for fuel economy, while continuously optimising camshaft phasing for throttle response, performance and flexibility.
New technologies applied to this new global engine include an advanced new front-end accessory drive (FEAD) belt, with stretchy dynamics, to improve friction. The elasticity in this new drive belt eliminates the need for a belt tensioner and contributes to overall fuel economy.
Automatically game-changing
A five-speed manual transmission is standard, with gear ratios specifically selected to provide lively acceleration, but still allow exceptional fuel economy.
For the North American market, and exclusive to the industry there, a new Ford PowerShift six-speed automatic transmission is also available for the first time with the new Fiesta.
While fuel economy leaders have traditionally been manual transmission models, new Fiesta changes the game in the U.S. with availability of Ford's PowerShift six-speed automatic, combining the responsive performance and fuel economy qualities of a manual transmission with the convenience of a traditional automatic, in one advanced, dual dry-clutch technology package.
Twin internal clutches keep the PowerShift in constant mesh, always optimizing for maximum responsiveness or fuel efficiency, depending on input received from the driver's foot on the accelerator pedal.
The PowerShift transmission operates with sealed internal lubrication, reducing internal friction and adding to Fiesta fuel economy. The lack of pumps and hoses reduces under-bonnet complexity, saves weight and also contributes to fuel efficiency.
Ford PowerShift technology is already proven in a number of European Ford products and will redefine North American small car segment expectations for responsive shifting and fuel efficiency.
An additional feature – unique in the segment – is Hill Start Assist functionality. This sensor-based system will "hold" the brakes for an instant to prevent rollback when stopping or starting from rest on an incline. Employing a digital accelerometer to measure slope incline, the system activates automatically when the incline exceeds 3 per cent.
Power steering conserves fuel
For confidence-inspiring on-road dynamics, the North American Fiesta shares the specially-tuned Electric Power Assist Steering (EPAS) of its European relation, which reduces complexity while saving weight and fuel. This advanced system is speed-sensitive, providing optimised assist based on speed, cornering forces and acceleration or deceleration.
Ford is aggressively moving to EPAS across its product line-up and the system is already available in several Ford, Lincoln and Mercury models. By 2013 it is planned that nearly
90 per cent of Ford's line-up will offer this fuel saving technology.
EPAS also includes Pull-Drift Compensation to help Fiesta track accurately, regardless of road camber or side wind conditions. Active nibble control helps detect and compensate for tyre balance irregularity. Both features – enabled by EPAS – are class-exclusives in North America.
Strength, safety, quality and quiet
Tested and proven on virtually every continent where you can drive a car, Fiesta arrives with proven quality and customer readiness.
The inherent safety of the rigid Fiesta body shell, more than 55 per cent of which is high-strength steel, is enhanced by an array of features including dual-stage first-row air bags, a class-exclusive driver's knee air bag, side air bags and side curtain air bags.
AdvanceTrac® with ESC (Electronic Stability Control) is also standard on the U.S. Fiesta, along with seat belt pretensioners, rear door child safety locks and a Safety Canopy® system with rollover sensors.
With its NVH control, Fiesta also takes interior quietness to a new level for the North American small car segment. A specially laminated, class-exclusive windscreen was chosen to help absorb and contain noise and engine noise is subdued with a bonnet lining, while enhanced door seals help keep wind noise to a minimum.
Fiesta's interior quietness is boosted by special padding behind the instrument panel and foam baffles mounted inside the pillars. Even the headlining material was selected for its sound-deadening qualities.
Many of Fiesta's sound-absorbent materials are also made of recycled content, helping to conserve resources as it preserves peace and quiet. In addition, excellent aerodynamics also contribute both to NVH control and fuel efficiency.
Features and functionality
From its class-exclusive automatic climate control to standard USB port, North American customers will find the new Fiesta offers a number of standard and available features that increase convenience and add connectivity. Among them is Ford SYNC®, integrating a driver's mobile phone with Fiesta's onboard, voice- activated communications and entertainment system.
This Fiesta is also offered with keyless entry and 'Ford Power' push button start, a feature unique within the U.S. small car segment. Drivers of all sizes can adjust the rake- and reach-adjustable steering wheel to suit their individual preferences. Ford's EasyFuel® Capless refueling system, another North American industry-exclusive, is also standard equipment.
Fiesta sales success
Fiesta is continuing its successful sales momentum as Europe's No. 2-selling car and Ford of Europe's top-selling vehicle, helping to increase Ford's share in the 19 main European markets.
Over 500,000 Fiestas have so far been sold since the car was launched last autumn. In Europe, the Fiesta name has long been synonymous with outstanding driving quality, design and value. The all-new Fiesta now brings a stylish, well-equipped yet fuel-efficient alternative to
North American consumers for the first time.
More at Ford
Comments