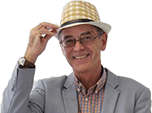 Nissan Puts Jan VAT Rise Back to April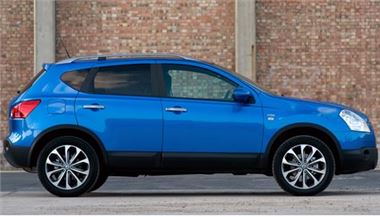 Anyone who orders their new Nissan before 31st December 2009 and takes delivery before 31st March 2010 will get the Government's VAT increase knocked off the price*.

Nissan – Britain's biggest car builder – guarantees to offset the VAT increase up to 2.5%*.

Any Nissan buyer concerned their new car might not be delivered by the end of 2009 needn't worry – they won't have to pay the Government's higher rate of VAT. That's the pledge made by Britain's biggest car builder, which is promising to cover the price increase of any new Nissan resulting from the Government's planned 1st January VAT increase*.

As the temporary VAT rate of 15% comes to an end, Value Added Tax is expected to return to 17.5%. However, as this is calculated on the manufacturer's recommended retail price at the time of delivery, most car buyers who order this year but don't get the keys until 2010 stand to lose out. To avoid this VAT trap, Nissan will pay the extra VAT* for any new car customer placing an order before the end of 2009 and taking delivery before 31st March 2010.

All Nissan cars are included in this offer, which allows customers to take advantage of the 15% VAT rate right up until the last minute of 2009. And what's good news for Nissan is great news for the British car industry, as many of the company's biggest selling models are built here in the UK. The Micra, Note, Qashqai and Qashqai+2 are all top quality, top selling new cars built at Nissan's Sunderland Plant.

Nissan's UK MD, Paul Willcox comments: "The transition from one VAT rate to another has the potential to leave car buyers paying more than they expect when they take delivery. To avoid any such problems with a new Nissan, we have decided to take the VAT increase out of the equation. Buyers can add this to the lengthy list of reasons for choosing a new Nissan in 2009."


* Increase in price due to VAT will be discounted up to a maximum new VAT rate of 17.5%.
More at Nissan
Nissan in the UK

* Nissan is the biggest new car producer in Britain
* Over 26 per cent (1 in 4 cars) produced in 2008 came out of Sunderland Plant
* Nissan Sunderland Plant has a workforce of 3,900
* Micra, Note, Qashqai and Qashqai+2 are all produced at Sunderland Plant
* 1 in every 6 cars built in the UK last year was a Qashqai
* UK is Nissan's biggest market in Europe
* Over 80 per cent of production is exported to 45 markets worldwide
* NMUK has been named as the biggest UK car plant for the past 11 years, and the biggest exporter for the last 9 years
* Sunderland Plant has just received a Queen's Award for Export , the fourth received since the plant opened in 1986
* The plant built its 5 millionth car in June 2008
* Nissan's European design centre is located in Paddington, London and employs around 50 people
* Nissan's European Technical Centre is based in Cranfield, Bedfordshire and employs around 750 people
Comments