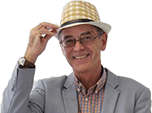 Hyundai i10 Now a Top 10 Seller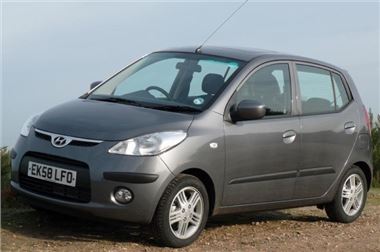 Hyundai has charted new waters – the top ten of the UK sales chart! The Korean company's i10 has been a massive hit with British buyers, with 3084 finding homes last month, making the i10 the ninth most popular car in July.
The i10 has proved to be perfectly in tune with buyers wanting an exceptionally well equipped, safe and reliable small car at an amazingly low price. It's the number one selling car under the government's scrappage scheme, with buyers literally queuing at dealerships to trade in their older, polluting cars in exchange for a safer, more reliable and economical i10.
It's not just been a solo performance from the i10 though. The i20, i30 and bargain-priced Coupe have all helped to push Hyundai's sales up a massive 203 percent compared to the same month last year, to 6011 Cars and a further 15 LCVs. It made the marque ninth overall in the manufacturers' top ten with a market share for the month of 3.8 percent – Hyundai's highest ever.
Remove fleet and business sales from the equation and Hyundai's performance is even more impressive, taking the number two spot in overall private sales.
Hyundai's UK managing director, Tony Whitehorn, said: "July 2009 marked a real milestone for Hyundai. Our long-term plan was always to be a top ten player in the UK car market. Scrappage has accelerated us there faster than we thought possible."
He continued: "There are thousands more people driving Hyundai vehicles this year, and each of them will tell their friends and neighbours how much they like their car. We know this will keep driving new customers into our showrooms for years to come."
With only around half of the government's scrappage funds still available, many buyers are realising that time may be running out and orders are still flooding in at Hyundai showrooms across the country. Tony Whitehorn said: "A decade ago, August was the biggest month of the year for new car registrations. That means that there are thousands of scrappage-eligible cars which are due their MoT this month. A big bill has made many owners think that now is the time to make the most of the government's help and trade up to a new Hyundai."
More at Hyundai

Comments