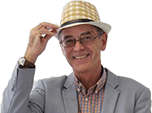 Hyundai's Ships Arrive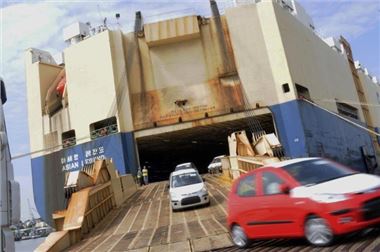 The first of four ships loaded with brand new Hyundai cars has just docked at Tilbury in Essex and unloaded 1,100 i10 city cars. All of them are to be processed within the next few days and sent straight out to dealers across the UK, where scrappage customers are eagerly awaiting their new cars.
Further boats loaded with similar numbers of i10s and i20 models are due to arrive over the next three weeks. Again, every car on board is already assigned to a paying customer.
Even this unprecedented influx of new Hyundai cars will not be enough to satisfy the massive demand caused by the scrappage scheme however, and further orders have been placed at the company's factories to make sure customers are not disappointed.
Orders for Hyundai models under the UK scrappage scheme have now passed 11,500, substantially more than rivals including the traditional 'big name' players in the car market.
The company is expected to send shockwaves through the motor industry when June's official sales figures are released in the first week of July.
Tony Whitehorn, managing director of Hyundai UK said: "We had plans in place to make sure we were ready for scrappage, but the level of demand has shocked people who have been in the industry for decades.
"Customers are literally queuing up in front of salesmen's desks. Hyundai dealers have never seen anything like it and are taking on extra staff just to cope with the demand. It's great news for us, great news for car retailers in every town across Britain and of course it's going to make a real difference to drivers who can now afford a safe, reliable and more economical new Hyundai."
Hyundai's scrappage success is attributed to its range of small, good value and high-quality cars. Top seller is the i10, which costs from £4,995 including the scrappage allowance.
More at
www.hyundai.co.uk
Comments