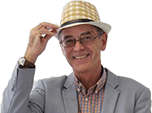 Free London Motor Show Now On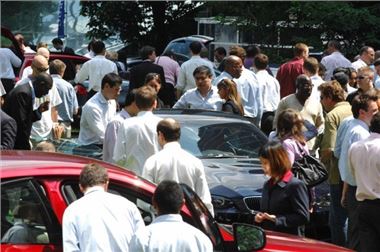 In the face of the economic downturn and within the worst automotive market for over fifty years; yesterday the 2009 London Motorexpo, the UK's biggest free to visit motor show, officially opened at Canary Wharf.
Over 25 brands have vehicles positioned throughout the indoor and outdoor public areas of the Canary Wharf estate and amongst the wide range of cars and bikes on display a total of 16 are making their UK show debut. BMW also have their all-new 5-Series GT on display, within an exclusive viewing area, prior to the cars official launch.
Vehicles making their debut at the 2009 London Motorexpo are:
* Aprilia RSV4 Factory
* Aston Martin DBS Volante
* Aston Martin V12 Vantage
* BMW Z4
* BMW 7-Series
* Jaguar XFR
* Jaguar XKR
* Land Rover Discovery 4
* 2010 Range Rover
* 2010 Range Rover Sport
* Mercedes-Benz E-Class
* Nissan GT-R
* Nissan 370-Z
* Piaggio MP3 LT 400cc
* Saab 9-3X
* Tesla Brabus Roadster
For this year manufacturers have also increased the Motorexpo's interactive appeal with a record number of test drive opportunities on offer to visitors. Highlights include the all new BMW Z4, Land Rover's Freelander 2 TD4_e (the world's first SUV featuring intelligent Stop/Start technology) and Driving Experience, Volvo's XC60 featuring their City Safety collision avoidance system and the Tesla Roadster, the most efficient high performance production sports car on the planet.
The event is completely free for the public to attend and runs until Sunday 14th June. Opening times are 10am-6pm daily (11am-5pm on Sunday) and The Directory 2009, the official guide of the 2009 Canary Wharf London Motorexpo, is available for free on arrival while stocks last.
Graeme Carver, Motorexpo managing director said: "I am delighted, particularly in the current climate, that we have received such great support from manufacturers for this year's London Motorexpo. The credit crunch has resulted in an extremely painful automotive market and made the creation of our 2009 Canary Wharf event the most difficult show to organise since it launched back in 1996. Today has been one of our busiest opening days ever and we look forward to both welcoming visitors to this year's London event all week and working alongside our exhibitors to try and drive sales at this very tough time".
More at
www.motorexpo.com
(choose London)
Comments